LAST UPDATED: 28 September 2017
Your child could help change this ...
Children and animals — it's a tale as old as time. If you've ever seen a child and a dog, cat, chicken or any other animal together, you'll have witnessed the unique bond they share.
But how many children would support keeping chickens in cages?
The Australian egg industry invests big money in advertising, and they care what kids think of them. Yet right now, millions of sensitive, gentle hens are confined to battery cages in Australia.
The good news is, the future of the battery cage is being deliberated right now, and Aussies have a once in a generation chance to persuade governments to free hens from cages.
Its time for decision makers to hear what the kids of Australia think of keeping hens in cages.
Young people's voices are incredibly powerful forces for change. In fact, it was the plea from Aussie kids that convinced McDonald's to end their use of cage eggs:
Your child can be a video star!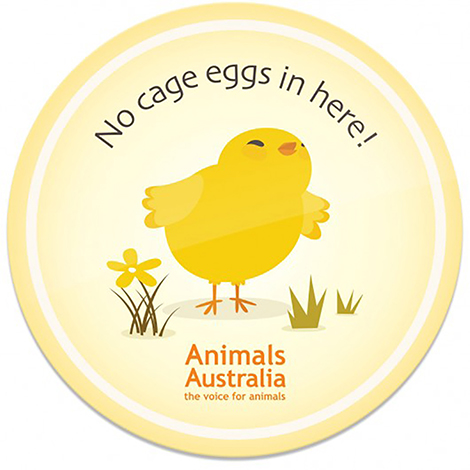 If you have a child who cares about animals, we want to help them make their voice heard. We are creating a video which will show decision makers that Aussie kids want to grow up in a world where chickens are free from cages.
If your child takes part, we'll send them this cute fridge magnet to say thanks for speaking up for hens. And if they're featured in the final video, they'll have the chance to be seen and heard by millions of people!
Ready to be involved? Here's what to do:
Grab your kids and film a short video message explaining why they think hens should be free from cages. The video can be 5 seconds or 5 minutes long — it doesn't matter!
When that's done, complete the form below by October 10th, and we'll make sure decision makers get the message that kids love chickens and want to see them freed from cages.
Upload your video here: