PUBLISHED ON: 31 August 2017
Millions of hens are confined to battery cages in Australia, but we'll soon have a once in a generation chance to change this. The laws governing how hens are raised and treated are currently being reviewed, and public feedback will be critical to the outcome of this process.
The children in your life can help.
If your school community has chicken residents, or you're lucky enough to share your home with an animal, you'll know of the special bond all animals share with children.
How kids can have their say ...
Animals Australia is calling on parents and teachers to work with children to send creative feedback to the Poultry Code review board. This can be in the form of letters, drawings, paintings, or even just via a short email.
Teachers can easily link this activity to curriculum areas like literacy or art — or incorporate it into politics and civics classes, for older students.
As well as fostering creativity, this is an excellent chance for young people to become politically engaged and start to learn that they have the power to make a difference.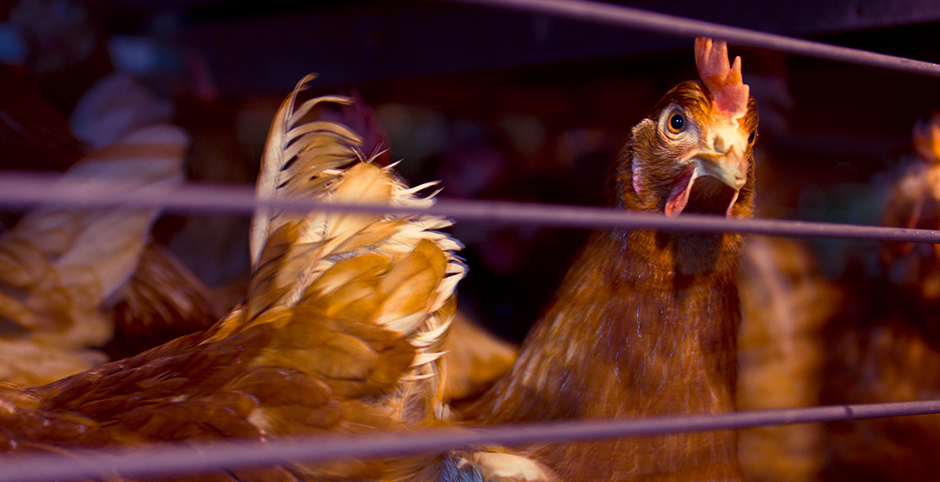 Through the eyes of children we all catch a glimpse into a kinder world, and how our relationship with animals was meant to be.
Young people's voices are incredibly powerful forces for change. In fact, it was the plea from Aussie kids that convinced McDonald's to end their use of cage eggs.
Register Now
If you'd like to know more, please complete the form below to register your interest. We'll be in touch soon to lead you through the process.
With your help, we can make sure decision makers get the message that kids love chickens and want to see them freed from cages.