LAST UPDATED: 17 January 2018
And these compassionate competitors are definitely raising the bar: showcasing the wide-ranging benefits for their health, the environment and animals that come from eating delicious plant-based food (and training hard)...
Kyrie Irving — NBA basketballer
When massively popular NBA superstar Kyrie Irving's cheeky ad with Nike recently went viral, it was his final line about his secret to success that really got people cheering... 'Simple... plant-based diet'.
Irving is that good. He looks like a Harlem Globetrotter and Houdini all in one, darting and dazzling through Atlanta double-teams from start to finish. Down the stretch, he's masterful. When the Hawks go up 100-99 with 3:07 remaining, Irving single-handedly outscores them the rest of the way to help ice the game for his new team. He walks off the floor, untying his Nikes and handing them to a throng of adoring fans.The Bleacher Report, 16 Nov 2017
Morgan Mitchell — Australian Olympian 400m sprinter
Representing Australia at the 2016 Rio Olympics, Morgan Mitchell is a Melbourne-based dynamo! She started in athletics in 2000, inspired by the success of Cathy Freeman at the Sydney Olympics, and her Twitter bio proudly names her: "Olympian, adidas athlete, vegan".
Adam Zampa — Australian cricketer
A fan-fave leg spin bowler, Adam Zampa is passionate about eating vegan and standing up for animals — like his father, Darren, his partner, Harriet, and fellow cricket star Peter Siddle. He and Harriet are even the proud guardians of three rescued goats!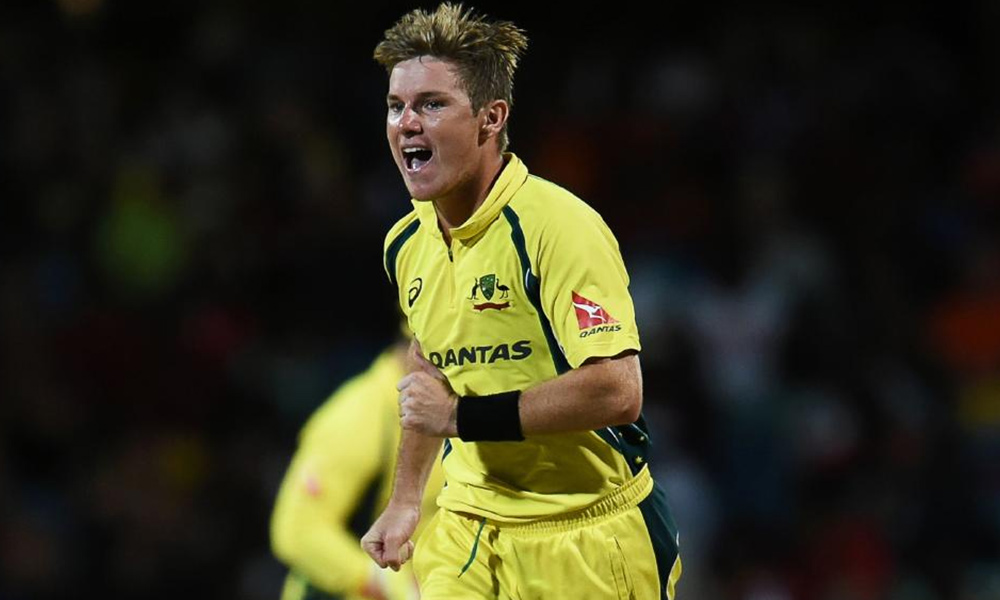 I found that to live a sustainable life you don't need to eat animals or treat animals the way we do.Adam Zampa
Jermain Defoe — Professional footballer
A striker for Premier League club Bournemouth and the English national team, Jermain Defoe has made headlines not only for his laser-accurate right foot but his vegan diet — and his heartwarming friendship with a young fan.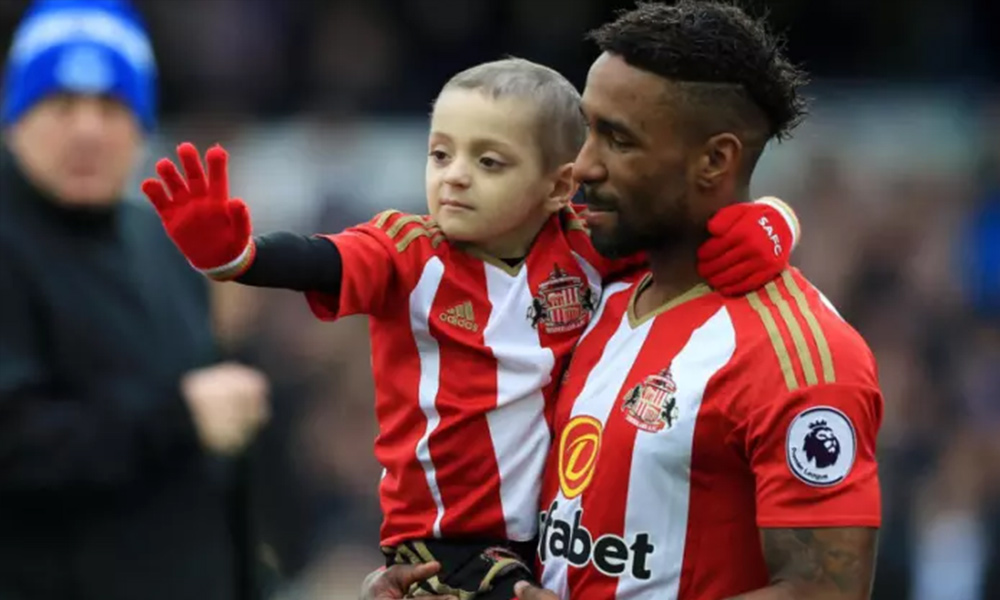 Nate Diaz — UFC mixed martial artist
Known for his boxing skills and long reach, this scrappy southpaw credited his shock mid-2016 victory in part to eating vegan, when he became the first UFC fighter to beat megastar Conor McGregor. Diaz is living proof that you can eat green and stay mean!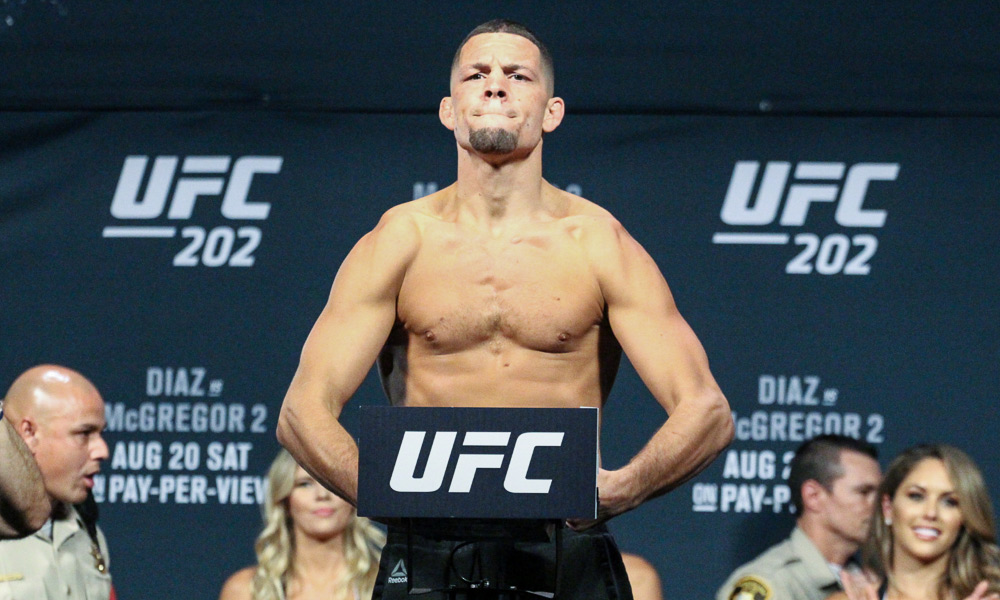 Leilani Münter — Race car driver
A biology graduate turned race car driver and environmental activist, Leilani Münter is an advocate for renewable energy, solar power, electric cars, a plant-based diet and animals. She wants "our future to be a cleaner and kinder world." We couldn't agree more!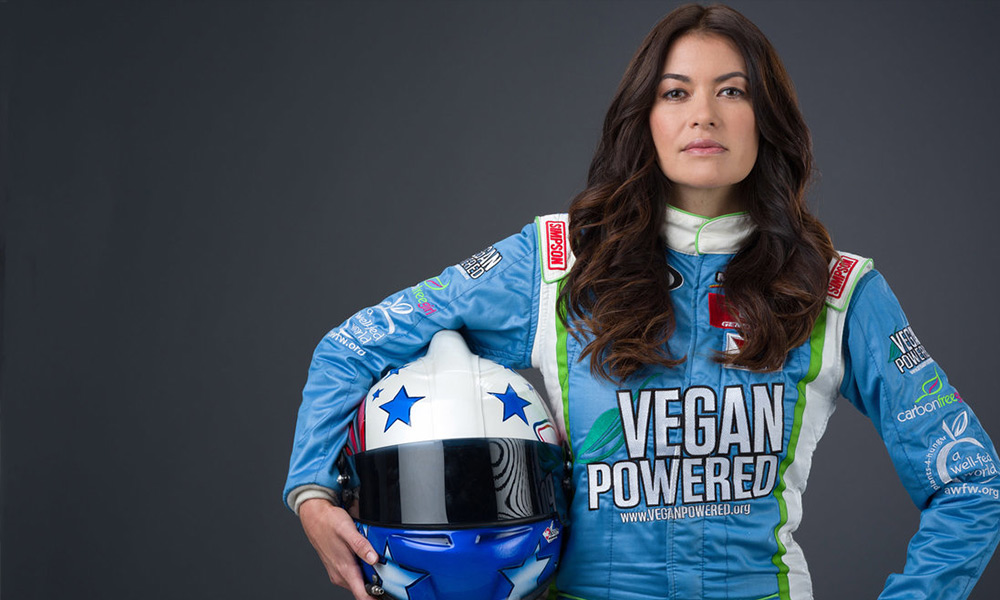 Tim Shieff — Freerunner
Tim Shieff is a US-born English professional freerunner — a version of parkour that adds acrobatic moves that are purely aesthetic, also known as tricking. He was the 'last man standing' in the first series of Ninja Warrior UK and we hear he is definitely one to watch in the 2018 season! He's been vegan since 2012 and spoke at Veganuary this year, encouraging people to try vegan for January.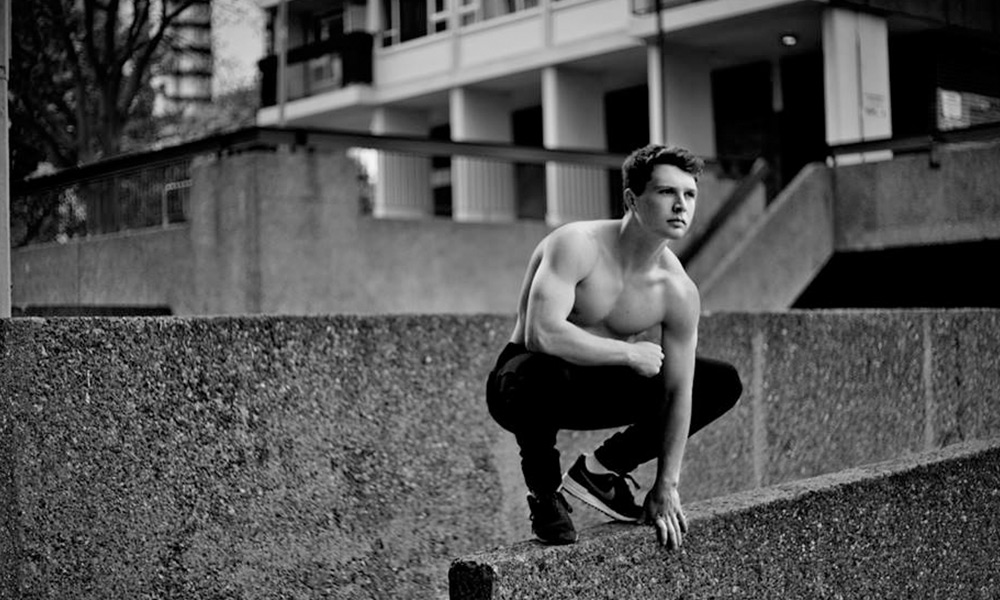 Juliet Burnett — Ballet dancer
Indonesian-Australian dancer Juliet Burnett is one of Australia's most recognised dancers. She is also a writer and advocate for compassionate living. Juliet made her mark at The Australian Ballet from 2003-2015, and recently took up a position as First Soloist at Ballet Vlaanderen, Belgium's premier ballet company.
David Carter — NFL footballer
Also known as the 300 Pound Vegan, David Carter is a defensive linesman who has played for the Arizona Cardinals, Oakland Raiders and Dallas Cowboys. He says that a plant-based lifestyle — inspired by watching Forks Over Knives in 2014 — has helped him thrive, and overcome previous health issues and joint pain.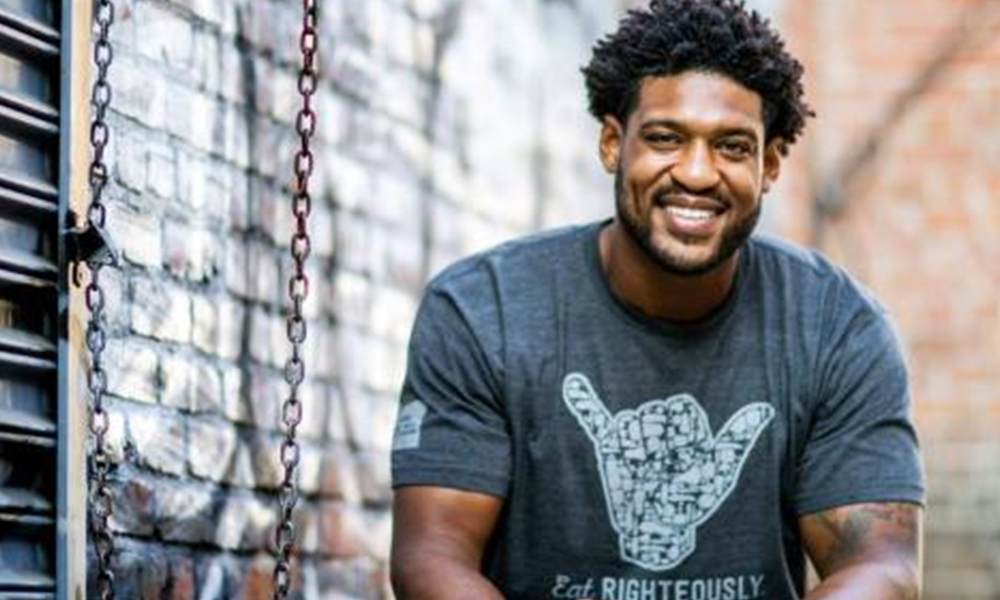 Meghan Duhamel — Figure skater
A Canadian Olympic medallist in pairs figure skating with partner Eric Radford, Meghan Duhamel says a vegan diet helps her train, focus and recover better.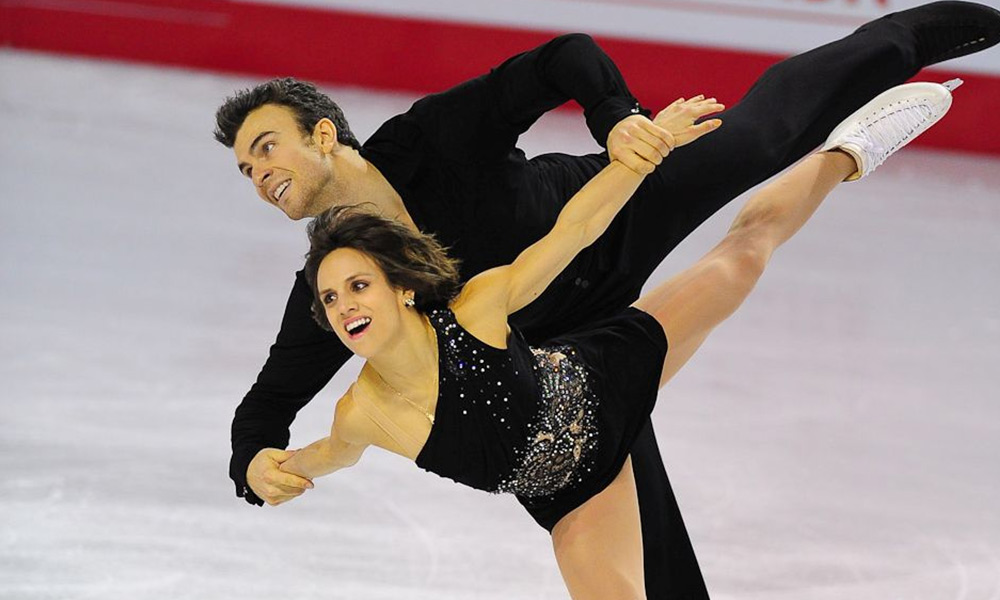 When I'm making my breakfast, I'm thinking, "What am I going to eat that's going to fuel me to train better, focus for a longer period of time?" And at night it's more about, "What can I eat that's going to help me recover faster before I go back to training tomorrow?".Meagan Duhamel
Rich Roll — Triathlete
Rich Roll is an author and world-renowned ultra-endurance athlete, and along with his wife Julie Piatt is an advocate for plant-based wellness. He was the first of two people to have completed five Ironman triathlons on five Hawaiian islands in under a week, and shares his own experiences and speaks with other inspirational people on his highly reviewed weekly podcast. Check out his eye-opening book, 'Finding Ultra'!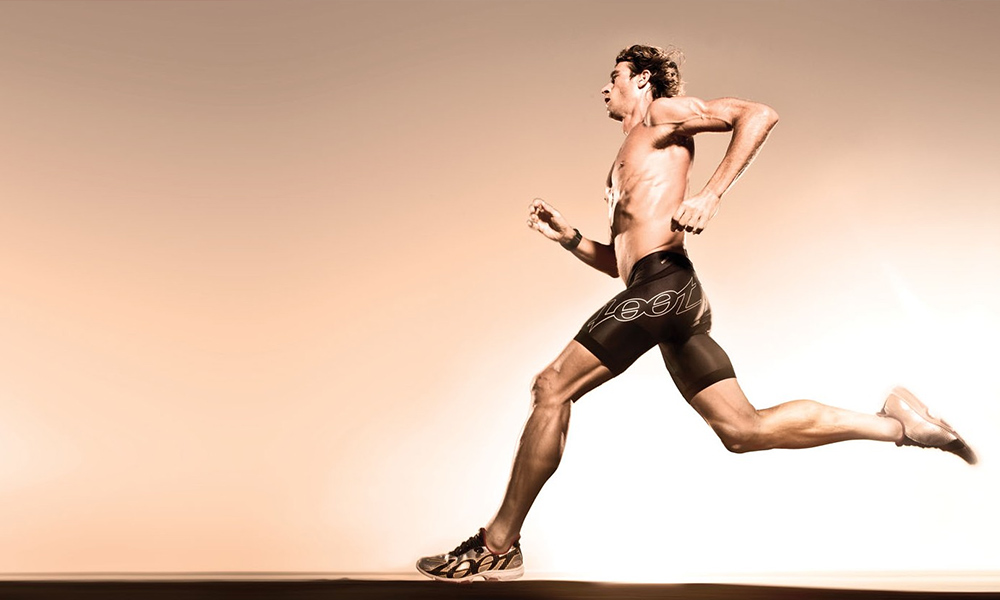 Tia Blanco — Surfer
Ranked in the world top 50 at the ripe old age of 20, Blanco is a life-long vegetarian who's been eating vegan since 2013, saying, "I feel healthier on a clean, whole foods diet that is very simple — especially during competition."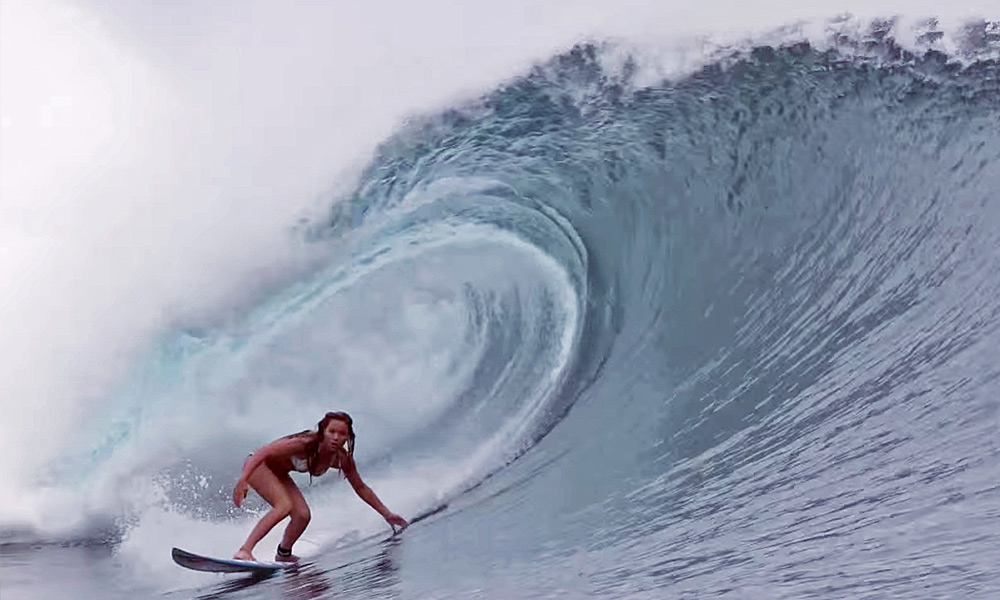 Ten years ago I don't think anyone knew what veganism was and now you can find and eat anything that's not vegan in a vegan form. There are burgers, mac and cheese, cakes, tacos — options everywhere it seems.Tia Blanco
Steph Davis — Rock climber
Steph Davis is one of the world's leading climbers, having completed some of the hardest routes in the world. She is the first woman to have 'soloed' a 5.11 grade climb, the first woman to summit all the peaks of the Fitzroy Range in Patagonia, the first woman to free climb the Salathé Wall on Yosemite's El Capitan, the first woman to free solo The Diamond on Longs Peak in Colorado (that means climbing alone, using no ropes), and the first woman to summit Torre Egger.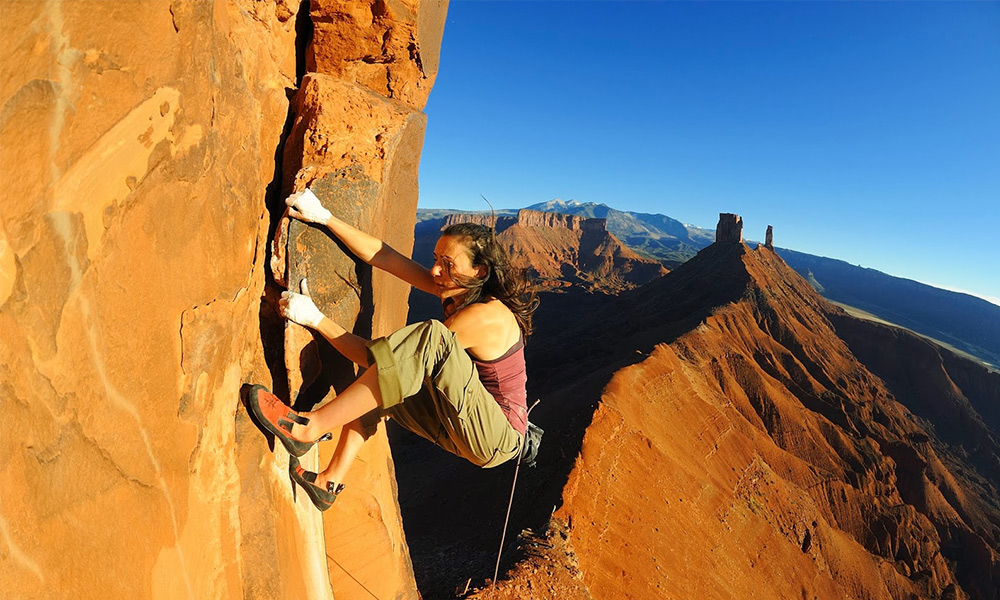 Impressed by these athletes and their achievements?
Check out these vegan bodybuilders too! They're turning plants into muscle and causing a seismic shift in the fitness world along the way.
And you might enjoy The Game Changers — it's a feature-length documentary premiering at Sundance, that highlights outstanding individuals who eat a plant-based diet — including inspiring vegan athletes.
Keen to try plant-based eating?
1 in 3 Australians are already enjoying more or all plant-based meals, so you're in good company. Order your free veg starter guide today, packed full of tips and delicious recipes.
Want to unleash your inner vegan athlete?
Before launching into a new exercise routine, it's a good idea to check with your doctor that you're good to go. These general plant-based health resources might also be helpful:
Once you're ready to hit the gym or playing field, here are some useful resources for plant-strong fitness: