LAST UPDATED: 16 May 2019
We asked you to give animals a voice. And all we can say is: THANK YOU. From rallying and volunteering to proudly displaying an election placard in your front yard, the innocent victims of live export have never been so well-represented.
And these efforts have achieved a win even before Australia heads to the polls. For the first time ever, one of Australia's two major parties has committed to ending the live sheep trade. This pledge, which would spare millions of gentle sheep from the horrors of cooking alive on live export ships, is historic and it would not have happened without YOU.
On Saturday 18 May, you'll have a chance to vote to save sheep from live export — a trade that never deserved to exist. Want to know which parties and politicians have committed to ending live sheep exports? Check out our handy election guide.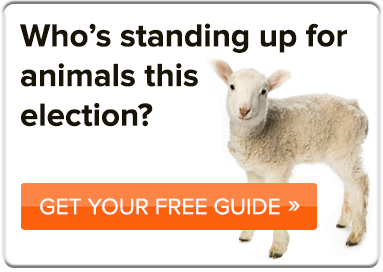 Authorised by Glenys Oogjes, Animals Australia, 37 O'Connell Street, North Melbourne VIC 3051.