Because WHERE IS ALL THE FLOUR???
Look, we don't have the exact science on this, but we've noticed an interesting phenomenon recently. Maybe you've noticed it too. It sure seems like… as our time spent hunkered down indoors increases, so too does our inexplicable collective desire to bake up a storm. You can't scroll for cupcakes or sourdough starters or focaccia art on your feed these days. It's inspiring! It's wonderful!
And, not to be dramatic, but it's also terrible.
Because an inconvenient side effect of this sudden baking boom is that flour — you know, that thing that forms the basis of, uh, most recipes — is now seemingly NOWHERE TO BE FOUND.
Maybe you're one of the incomprehensibly lucky people who've managed to stumble across a precious bag at the exact moment it hit the shelves and not a split-second later. Or maybe you're like us, and honestly can't even remember what flour looks like at this point.
Either way, whether you've miraculously got access to the good stuff or not, we've got you covered with this list of our top favourite (and crucially, super-simple) sweet treat recipes.
Some are full 'o flour and some are just not— we'll let you figure out which are which — but all are 100% guaranteed to satisfy your comfort-baking and snacking urges.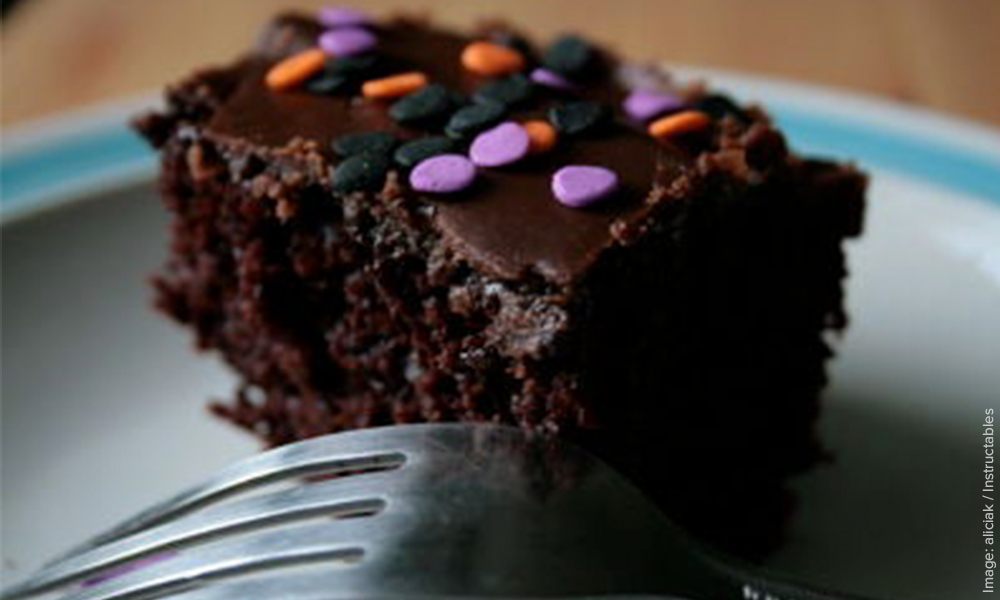 Well. This recipe from Instructables (titled "The BEST chocolate cake ever… that happens to be vegan. I kid you not!") oozes confidence like it's nobody's business — and trust us, that confidence is warranted. Try adding cinnamon, nutmeg, and ginger for an even cosier, richer twist on this chocolate classic.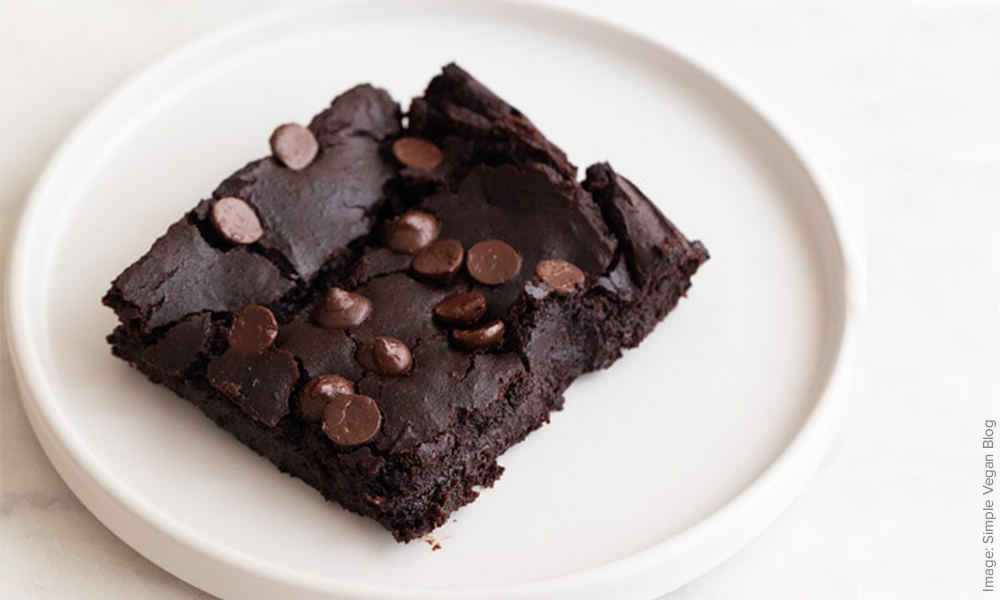 As the old saying goes: When life takes away your flour and loads your pantry up with cans of beans instead, don't think about how weird this recipe from Simple Vegan Blog sounds and just take a breath and try it. We can pretty much envision the face you must be making right about now if you haven't been blessed with the good fortune of tasting these brownies before. But trust us. You'll never look at beans in the same way again after you've seen what they can do in a sheet pan.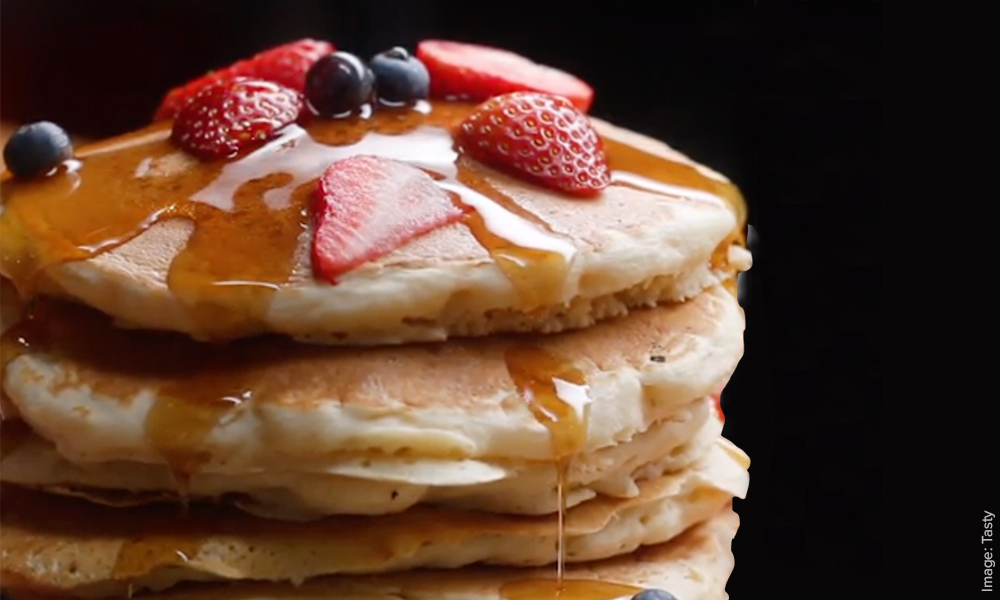 This pancake recipe from Tasty hits the 'f' trifecta: Foolproof, fluffy, and freakin' delicious. 'Nuff said. (Except we'll also say that they're great topped with melted chocolate, or maple syrup, or berries, or a combo of lemon juice, cinnamon, and sugar. Or literally whatever else you have that tickles your sweet tooth!)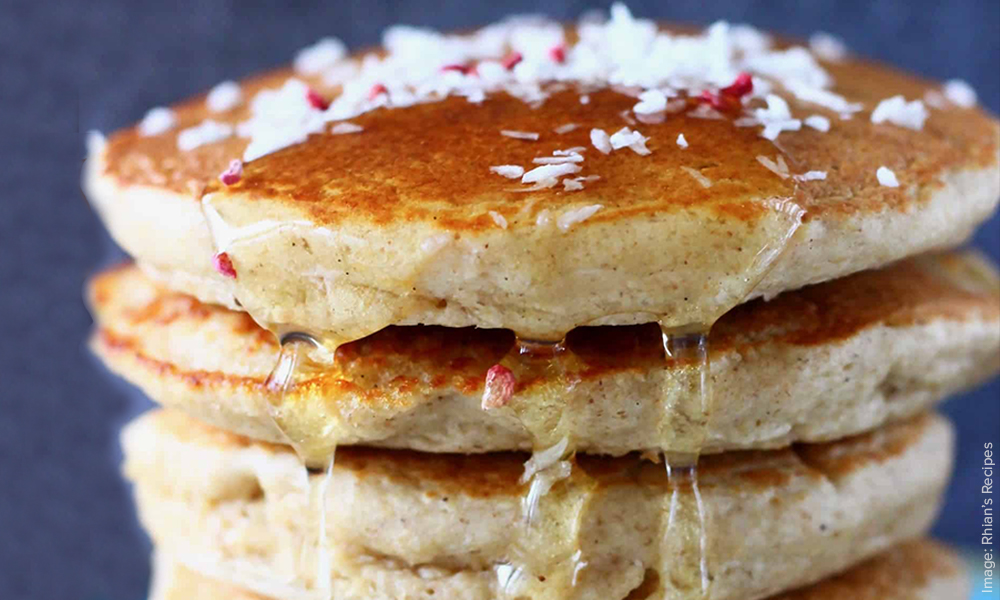 Hear that? Hear those distant cries? It's those oats you forgot about at the back of the cupboard all those months ago. You thought you didn't have any but you actually do — you have all along — and they've been waiting for their time to shine in this recipe from Rhian's Recipes. Precious, neglected, patient oats, it's time to meet… the blender. Flourless times call for desperate measures. (And our bellies call for pancakes.)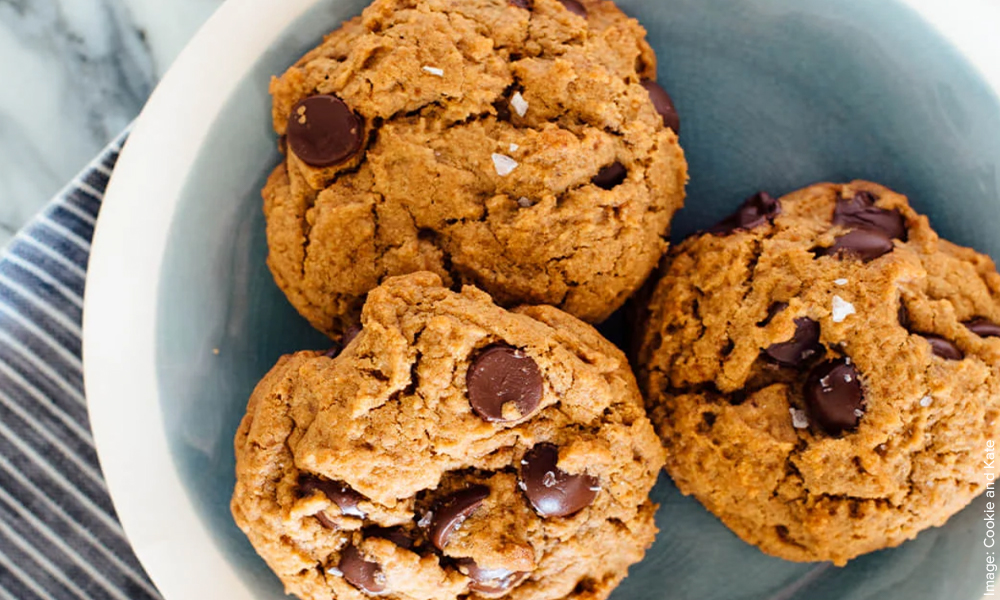 You know you can trust this cookie recipe because the word "cookie" specifically appears in the name of the blog (Cookie and Kate). Gotta be because cookies are their main area of expertise, right? OK, so it turns out it's actually named that in honour of Kate's adorable adopted dog, Cookie… which is a pretty good reason too. Definitely doesn't change the fact that these cookies are PERFECTION. You'll soon find that your own personal area of expertise is scoffing them.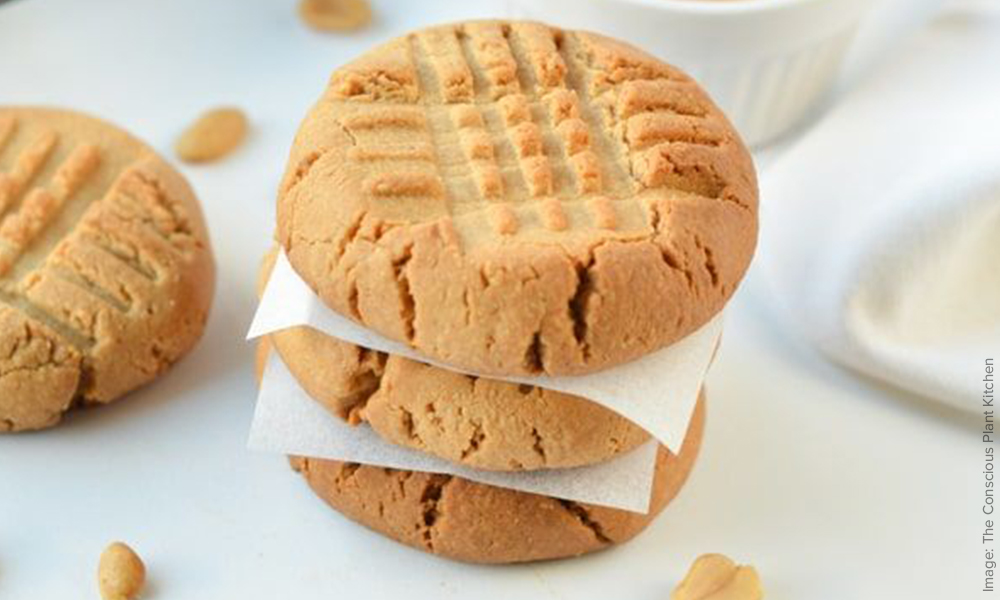 If you've scrolled this far, and maybe bypassed a few of the above recipes that — despite their simplicity — still somehow manage to look a liiiittle too elaborate for a lazy weekend's baking project, scroll. No. Further. These crunchy cookies only require three ingredients. THREE. How much simpler could you get?
Oh. Turns out, it could get even simpler. Check out this recipe by Pure Ella.
Oats and bananas, friends. When in doubt, oats and bananas.
---
To get real for a second, we hope you all continue baking, friends! If it makes you feel good, keep at it, and don't let some pesky wayward ingredients get in the way of you getting creative in the kitchen. Remember: If you're ever in doubt about an ingredient substitution, a little Googling can go a long way.
And if you haven't been swept up in the craze and tried your hand at baking in lockdown yet, we hope these recipe suggestions help prove that now is as good a time as any to give it a go. This won't be forever, but for now you can certainly do a lot with a little. And who knows — whipping up a few treats might help make your passage through these strange and flour-depleted times just a little bit sweeter, as it has ours.
---
Looking for more recipe inspiration? Check out VegKit.com.
---