In April 2018, the curtain was pulled back on Australia's shameful live sheep export industry. Here's how YOU have helped us fight for justice for animals since then.
It's been going on for decades. Wealthy export companies increase their profits by cramming frightened animals onto ships and condemning them to a long, miserable journey across the ocean. Those who die at sea endure unconscionable suffering — but for those who survive, the full extent of their nightmare is unimaginable.
After a brave crew member spoke to 60 Minutes about the horrors he witnessed onboard these ships — across five separate shipments — the industry has ground to a halt.
Australians are overwhelmingly calling for an end to the live sheep trade, and because of caring Animals Australia supporters, THIS is what has happened in just a few months: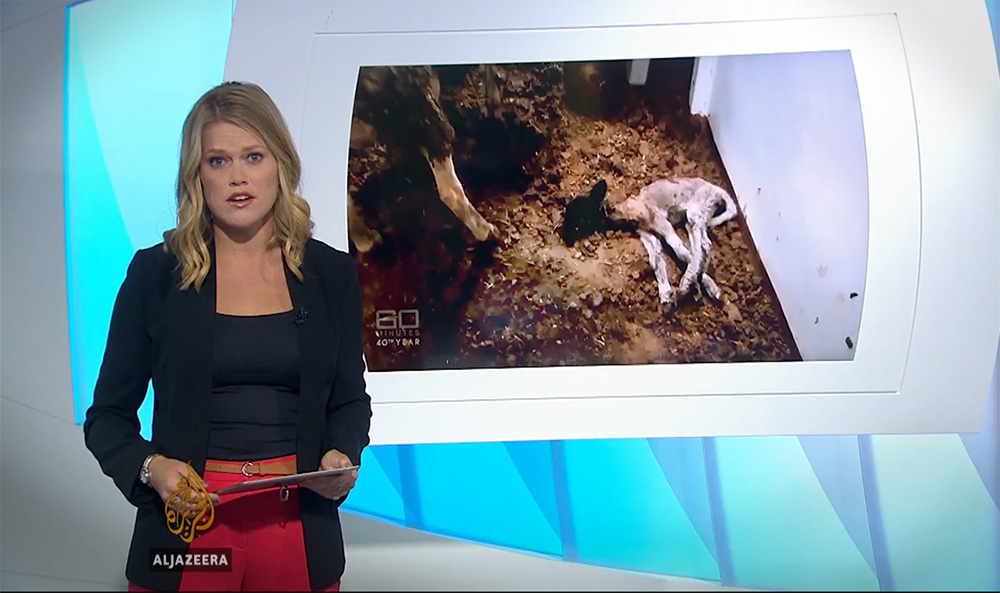 Routine cruelty on board live sheep export ships fast became a global scandal.
The plight of Australian sheep continued to make major headlines long after 60 Minutes aired, putting intense pressure on the government. Stories dominated the global media, from The New York Times, to The Guardian and Al Jazeera — and 4 months on, the cruel trade is still being held to account by committed journalists.
The new Agriculture Minister was quick to condemn the suffering revealed to take place on live sheep export ships, and said the footage had left him feeling "shocked and gutted".
And he wasn't the only one shocked by the scale of suffering and deceit the live sheep trade was responsible for. Farmers too joined the national outcry, led by a raft of influential voices including a former Liberal party leader, Trade Minister, Foreign Minister and political journalists — declaring live sheep export as a trade that brings great 'shame' on Australia.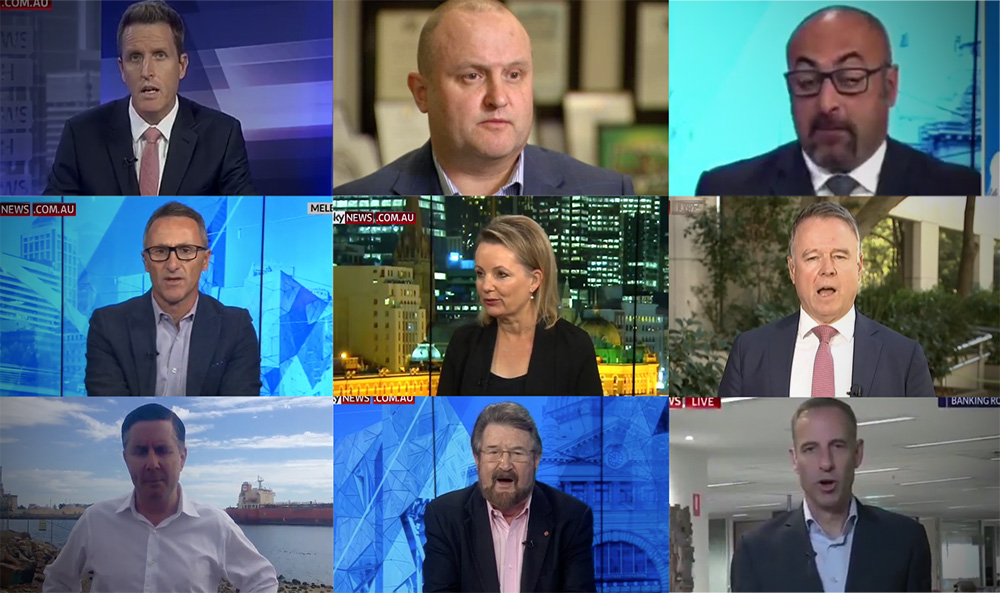 The outcry from hundreds of thousands of caring people who called, emailed and met with their MPs meant that live export quickly became the most pressing political issue in the country. An historic bill was introduced to the House of Representatives by Liberal MP Sussan Ley, and another in the Senate by Lee Rhiannon and Derryn Hinch. These compassionate laws could end the live sheep trade for good.
And for the first time ever, the Australia Labor Party promised to end live sheep exports, should they win the next election.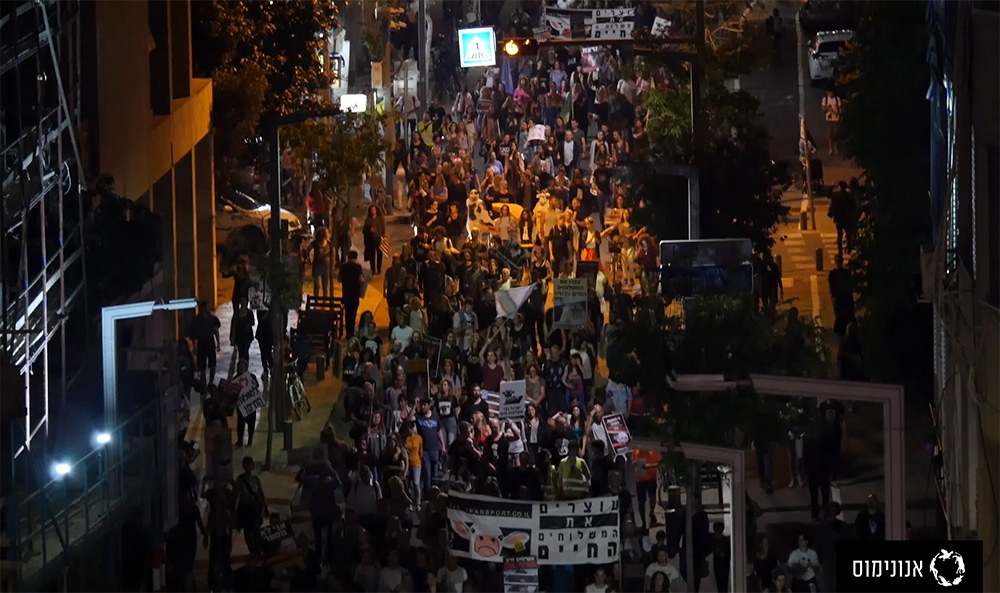 People around the world took to the streets, united, and gave these animals a LOUD voice. In Australia, multiple rallies have been held at the major live export ports in Fremantle and Adelaide – and, in extraordinary displays of 'people power', communities also stood strong and determined at rallies in Brisbane, Canberra, Melbourne, Sydney and Townsville.
In Tel Aviv, the streets were filled with passionate advocates demanding an end to the live imports of animals from Australia.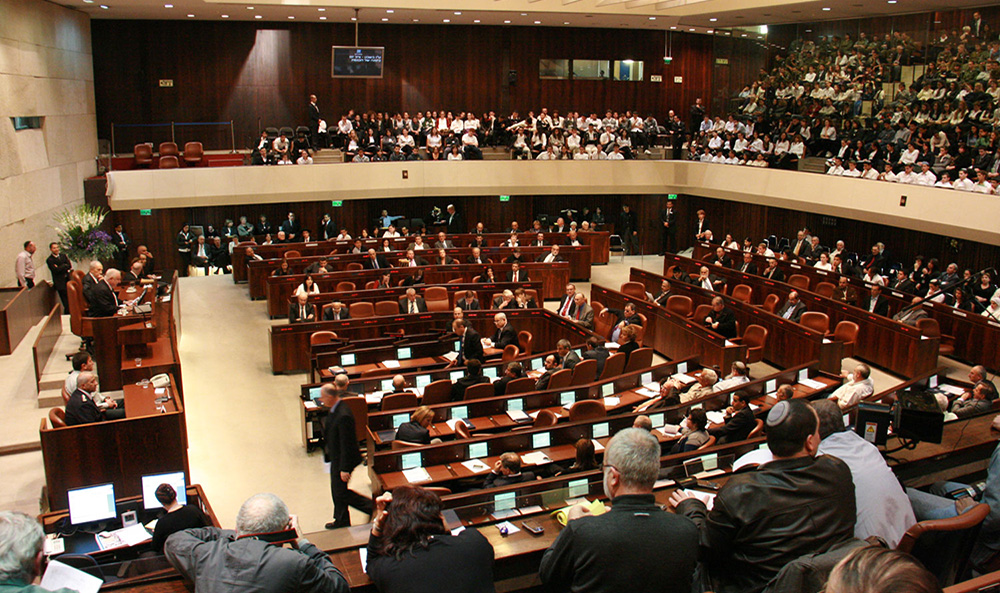 Shock waves spread from the halls of the Australian Parliament, all the way to Israel. Israel's first lady, Sara Netanyahu, even appealed directly to her Australian counterpart, Lucy Turnbull — voicing her concerns about the suffering of sheep and urging our government to take action.
Under mounting pressure, the Israeli government threw its support behind an historic Bill that would end all live animal imports into the country (to be debated in October!).
And with a massive ad campaign in Tel Aviv, Animals Australia united with animal protection groups in Israel — Anonymous for Animal Rights, Let the Animals Live, and Israel Against Live Shipments — to keep the spotlight shining on the suffering of these animals.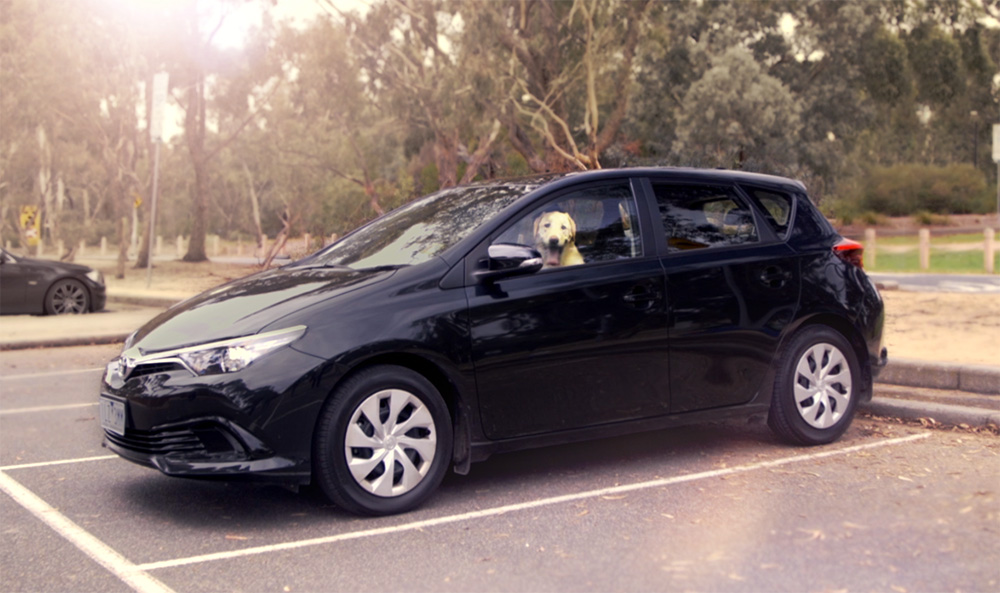 "Trapping a dog in a hot car is a crime. Trapping thousands of sheep in a hot ship is a 'business'."
As the scrutiny of the live sheep trade intensified, Animals Australia supporters ensured no one forgot the faces of the victims. We launched an emergency ad campaign on prime time TV, reaching millions of hearts and minds across the country.
This campaign was so impactful, some of the country's top advertising gurus discussed it at length on the ABC's 'Gruen' program. Our ad strategy not only got their official 'tick' of approval, but also prompted an important discussion about the suffering of animals in the live export trade.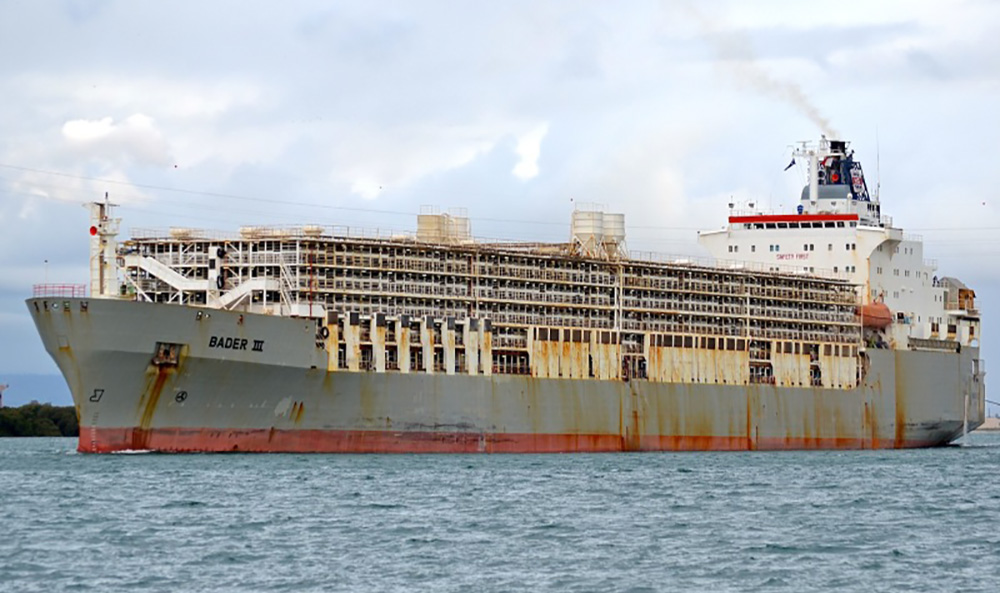 Livestock Shipping Services, or LSS, (Australia's second largest exporter of sheep to the Middle East) pulled out of the deadly summer trade, because basic new welfare rules would impact on desired profits.
This decision spared about 150,000 sheep from being shipped into the searing heat this year.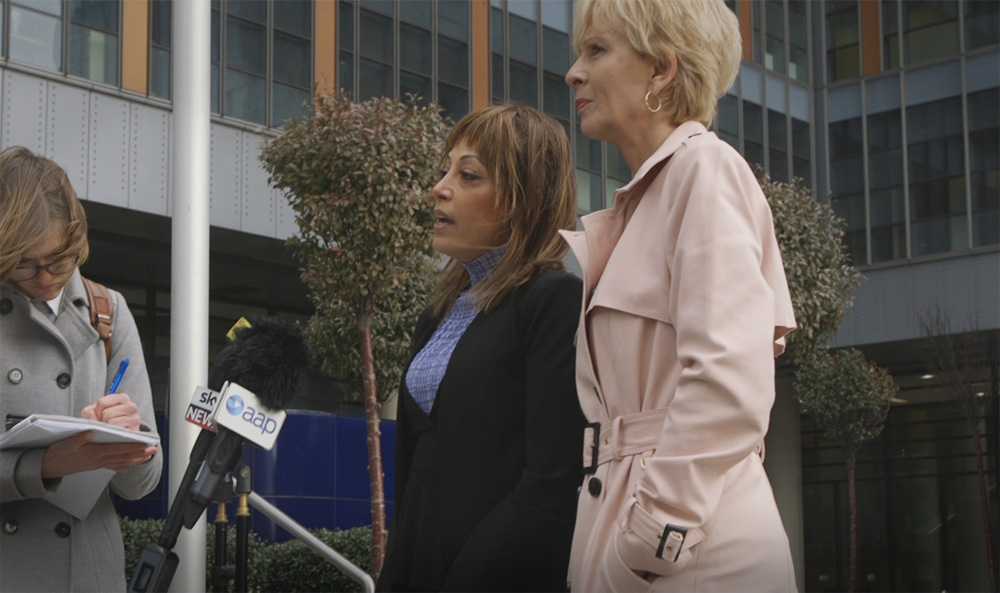 We challenged this cruellest of trades in a place where they couldn't hide behind their powerful political allies – the Federal Court of Australia. Our case sought to establish that the decision to allow 58,000 sheep to be shipped into the hot Middle Eastern summer was unlawful.
We won the case before it even went to trial, after the Department of Agriculture conceded that it had made a legal error in granting the export permit to Emanuel Exports.
This court win further illustrated just how poorly regulated this trade is, and sent a strong message to politicians that the only way to spare sheep from unconscionable suffering is to end live export.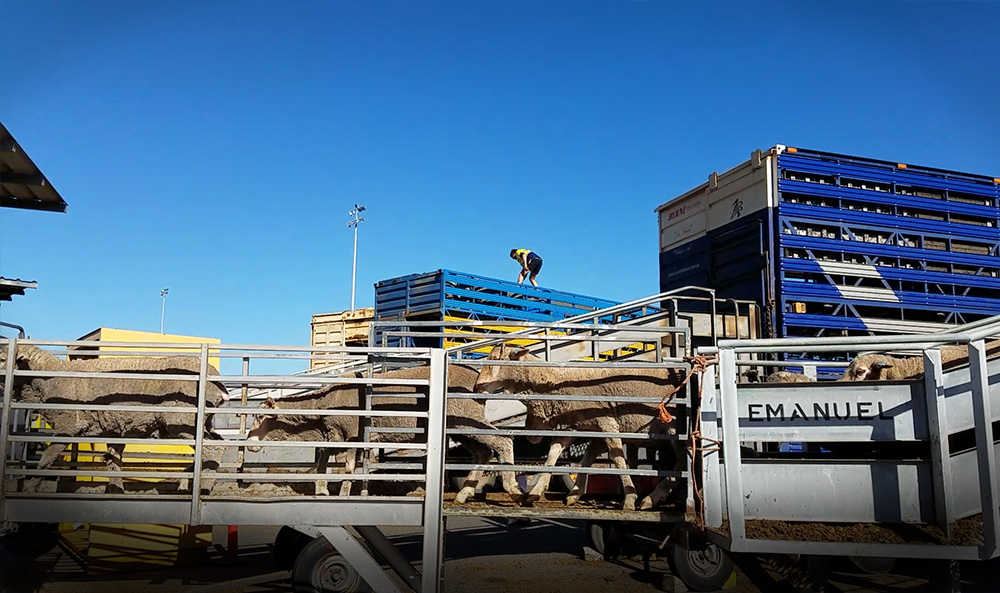 The industry's most prolific exporter, Emanuel Exports, had its licence suspended in June — rendering the company unable to ship sheep during the most deadly time of year in the Middle East.
It was shocking footage from Emanuel Exports shipments that was broadcast on 60 Minutes, sparking this recent global outcry about the cruelty of the live sheep trade.
In a further update, following a thorough investigation, the Department has permanently cancelled Emanuel's export licence.
[PLUGIN type="quotation" quote="Cancellation of licence is a serious step and is not one taken lightly. The department is satisfied that this is the most appropriate response." Author="Department of Agriculture, Media Release"]
This removes the biggest player from the game.
With the two primary exporters of sheep from Australia off the water, thousands of animals have been spared from the harrowing journey overseas by ship.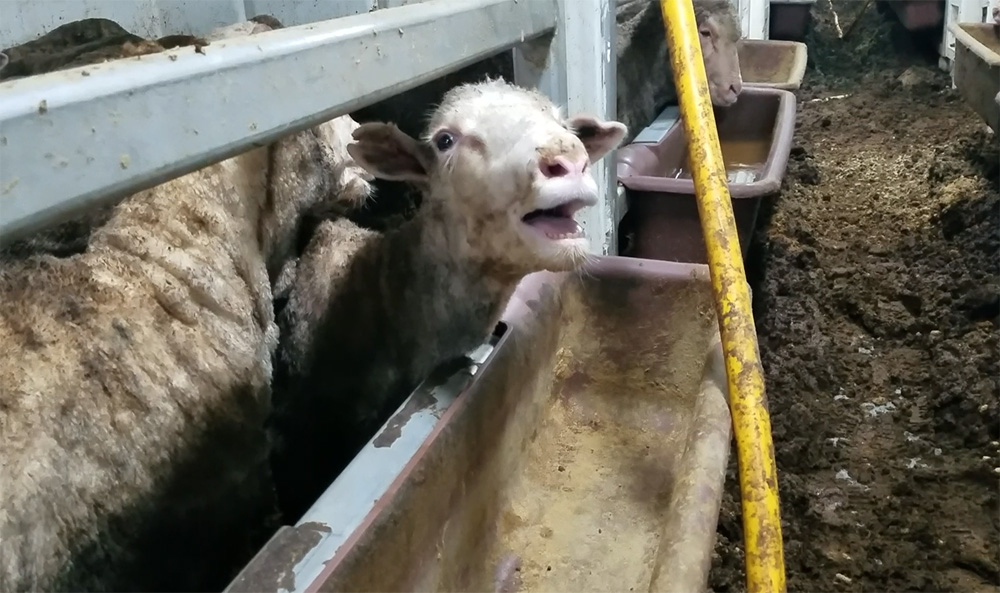 The Australian Veterinary Association (the nation's peak veterinary body) condemned the cruelty and declared that summer shipments of live sheep should be banned.
Former live export veterinarian Dr Lynn Simpson has also been outspoken about the trade, telling Sky News, "If you put it on a scale I'd say the regulatory failure scale from 1 to 10 would be sitting somewhere around the 35 to 50 mark. They have completely failed."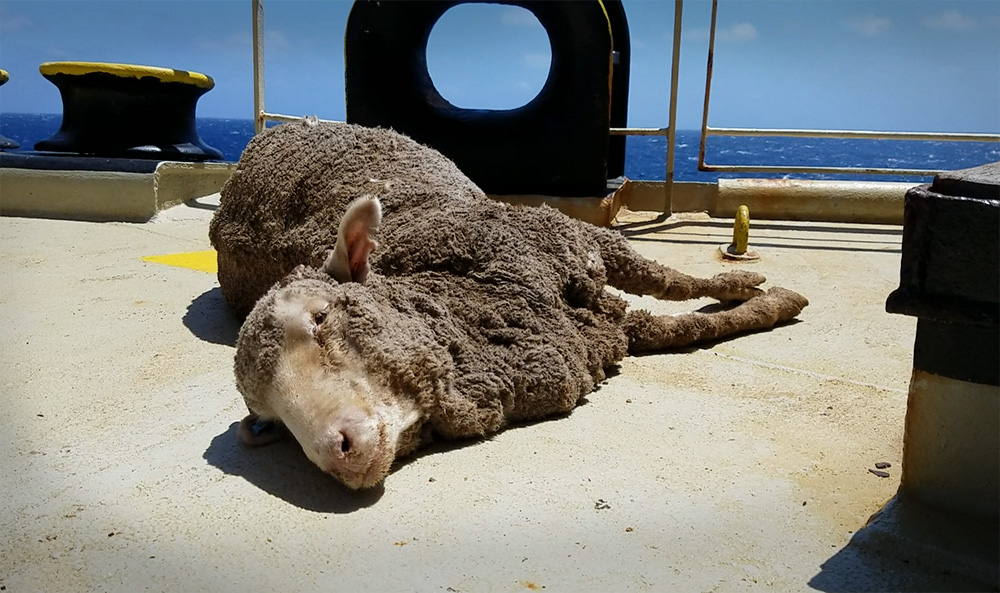 As temperatures soared in the Middle East, Emanuel Exports tried to use the licence of its sister company – EMS Rural Exports – to ship 45,000 sheep from Fremantle. Our legal team was ready, announcing our intention to seek an injunction to stop the ship leaving, should an export permit be granted.
Amid intense community, media and political pressure, their second licence was also suspended, and the sheep were not loaded onto their ship.
---
And it's not over yet …
Bills to end this cruelty for good will soon be debated in Parliament.
Whether or not the legislation passes will come down to just a handful of votes.
So until then, EVERY, SINGLE, email, phone call and meeting with your MP will help decide the future of the live sheep trade.
Stay loud and strong with us, so that we can give animals the voice they need and deserve. You can send an important message to your MP here:
THOUSANDS of sheep have so far been spared the extreme cruelty of live export, showing that one act of kindness can start a movement.
And our voices, united, can end a trade
that never deserved to exist.