Sydney-siders may well be wondering whether the meat-free mafia have moved in, as one restaurant after the other overhauls its menu for a plant-based one. Is it a conspiracy? Or a changing of the times …
Seemingly starting a domino effect in Sydney, Newtown's Gigi Pizzeria announced that it would be completely free from animal products in September 2015. One by one, more restauranters have taken the plunge into the world of plant-based food and the reasons behind this shift are representative of a growing trend in kinder eating …
Gigi Pizzeria owner Marco Matino says the decision to launch a meat and dairy-free pizza menu was both a personal and a business decision. Having recently made the switch to a plant-based diet himself, he started to think about the ethics and sustainability of the food he creates, and decided that the huge impact of animal products on the environment, human health and of course the animals themselves simply wasn't worth it.
"We make delicious, traditional pizza which doesn't require the use of anything but quality plant-based ingredients." Matino's simple and fresh plant-based pizzas are clearly winning people over as the restaurant has been bustling with customers since they launched the new menu. He hopes to show other restaurants that embracing plant-based food is good for animals and for business.
---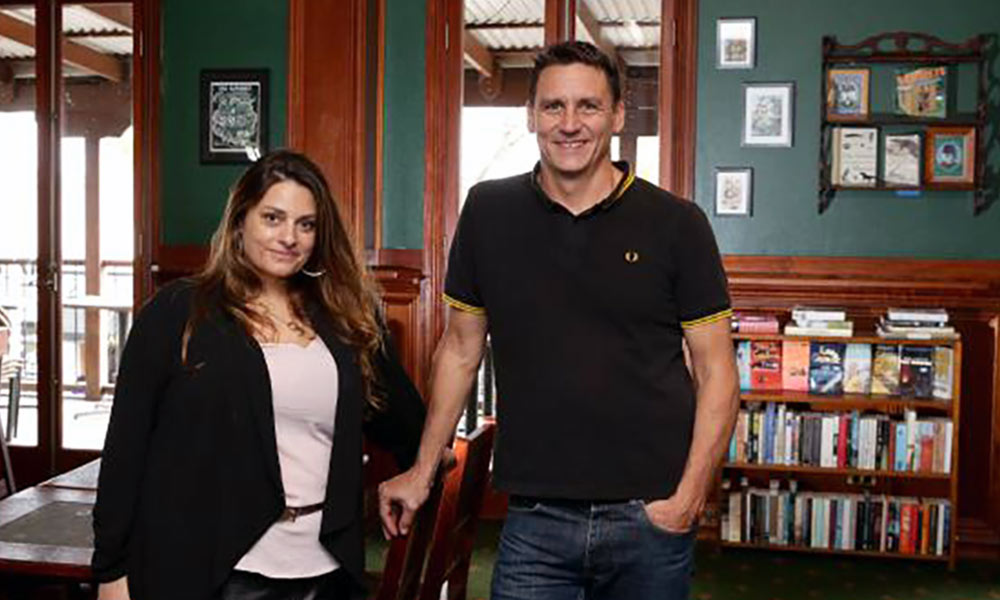 Sydney's very first all vegan pub — The Green Lion — opened it's doors in late 2016. The launch night was so successful they almost completely sold out of food, and have been doing a roaring trade ever since. With pub classics like burgers, pizza and even a 'seafood' basket, The Green Lion appeals to people looking to replace their old favourites with animal-free versions. And with 'pavlover', cheesecakes, brownies and more to choose from, you'll definitely want to save room for dessert

---
Gelato Blue in Newtown has become Sydney's first all vegan gelateria, swapping out dairy icecream for creamy coconut scoops. Manager Fotini Platis said that the Newtown community helped them see the benefits of plant-based eating, and now Gelato Blue is on a mission to show everyone how delicious it can be. Gelato flavours include peanut butter brownie, espresso swirl, choc chip cookie and carrot cake. They also make vegan pavlova, tirimisu and epic sundaes.
---
Announcing a completely meat-free menu as of February this year, Yellow's award-winning chef Brent Savage and his business partner Nick Hildebrandt say they hope to help change the perception of vegetarian food. Yellow's website states that the restaurant owner's have recognised a demand for vegetarian food in Sydney in recent years and are excited to share creative and inventive vegetarian food with diners.
Photos: Yellow.
---
Randwick's popular Soul Burger made the move to a wholly plant-based menu in December 2015 and has received such massive support, that they've since opened up another shop in Glebe. The classic combo of burgers, shakes and fries make up Soul Burger's dangerously delicious menu. Recognising the huge impact that animal agriculture is having on animals and our planet, owner Amit Tewari decided he wanted to change people's conception of a burger. He says his burgers are tried and tested on meat-eaters and all have received their tick of approval. "To get a medium-rare steak eater to come in and say that was AMAZING — that to me is the goal."
---
There you have it — it's no conspiracy. Restaurants are responding to what people want, and the kind of world they want to help create. 1 in 4 Australians (and more every day) are eating fewer animal products or cutting them out altogether. Restaurants are embracing this trend and creating mouth-watering animal-free food that will have customers coming back again and again. For the restaurant owners, it also means sharing food that is in line with their own values for a more ethical and sustainable future for all.
We all have the potential to make a difference for animals and the planet with the food we eat. And you don't have to live in Sydney to get delicious animal-friendly food served up to you. Check out Happy Cow for a list of veg-friendly restaurants in your area to find your new favourite local feed. Or grab a copy of our Taste for Life cookbook, with over 100 delicious and easy meat-free meals you can make at home.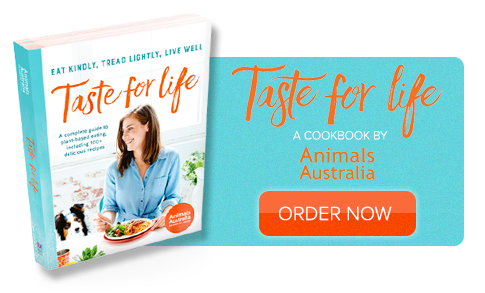 ---