This Mother's Day, hundreds of Aussies rallied to speak up for the sheep. Help keep this momentum going!
As the notorious live export ship, the Al Shuwaikh, began to make its way towards Fremantle Port, a crowd of many hundreds of West Australians gathered on the waterfront. United by compassion, they called for justice — and an end to live export cruelty.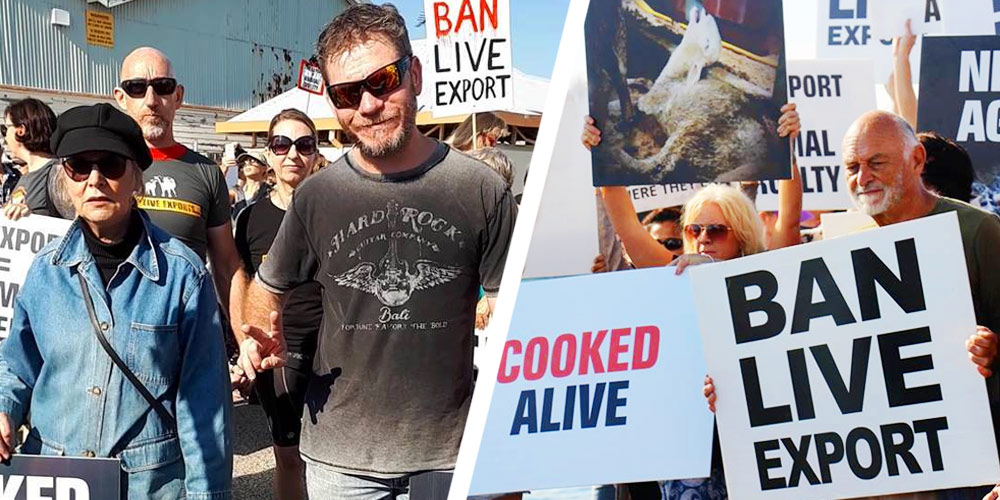 This was the latest of many snap-rallies that have been held since a brave crew member filmed the devastating scenes on-board Australian live export ships that continue to horrify countless people around the world.
As revealed in that shocking footage across five routine shipments, the length of the journey from Australia to the Middle East, combined with the extreme changes in temperature at this time of year, creates a perfect storm of suffering for the animals on board. Sheep were seen trampled, crushed, covered with excrement, left to die slow and painful deaths — even cooking alive in their own skin.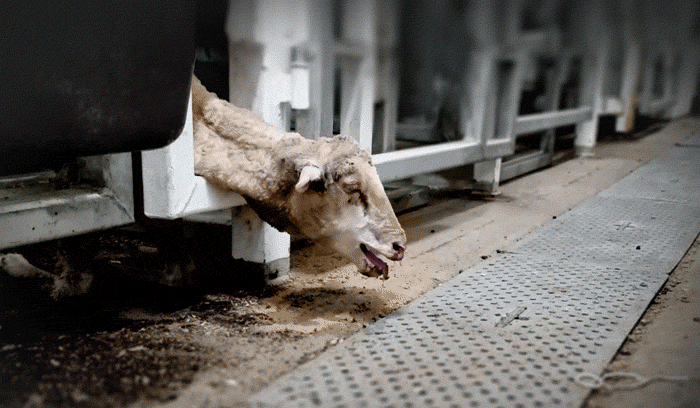 The Australian Veterinarian Association has publically recommended that all live sheep exports between May and October be stopped — due to the predictable and unavoidable increased risk of heat stress.
However, Emanuel Exports is forging ahead with its plans to send some 60,000+ sheep on the Al Shuwaikh straight into the heart of the blistering Middle Eastern summer.
With the government regulator manifestly failing in its duty to protect these animals from live export cruelty, once again, it's up to us — and every caring Aussie — to keep the pressure up.
There are politicians right now who are wavering with the power of our voices. They are on the cusp of standing with us. They now know the true horrors of live export, and their consciences are calling them to take a stand against this cruelty. And every letter you send, every email, phone call, and every meeting with them, is supporting more politicians than ever before to speak up for the animals.
Our united persistence and determination to hold these exporters to account is what will win this fight for the animals — and banish live export to a shameful chapter in Australia's history.
Keep the pressure on!
Every day that animals are suffering on ships is a day that politicians need to hear from YOU! Here are 2 powerful actions you can take to stay strong and stay loud for the sheep:
Ask them: 'Why are sheep still being loaded onto these ships of shame?'
This critical follow-up action will keep the call to end live export cruelty front of mind (and flooding politicians inboxes!)
3. Bonus action!
Sign up for our special Live Export Daily Action team. We'll send you a reminder each morning with a critical task you can complete for the sheep, in five minutes or less.