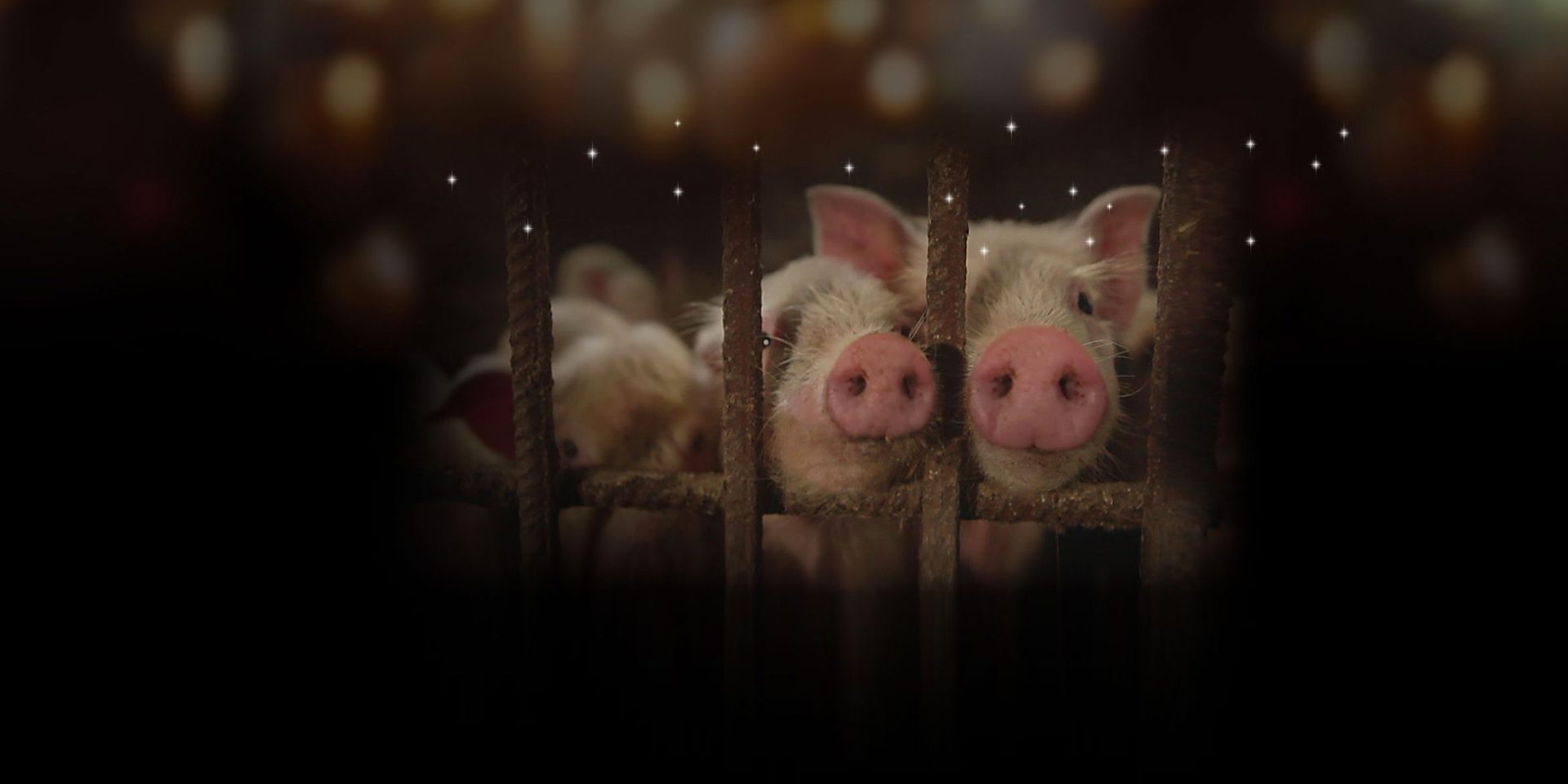 Your donation can protect animals.
Some animals need our gift of kindness more than anything this Christmas
Please don't forget them. Your gift can give them hope.
For the terrified steer on board a live export ship. For the gentle battery hen, who will never flap her wings. For the lonely mother pig, who'll fall asleep in a steel cage tonight.
These joyful and loving animals are denied everything that makes their lives worth living. Among the most abused and neglected animals in our society, they desperately need our help.
Your donation to our Animal Protection Fund can give a life worth living. It can give freedom from suffering, and goodwill … to all. This Christmas, please give generously.
Your contribution

Your details

Payment details

, step of

3
Step 1
Your contribution
---
* All fields are required.
Step 2
Your details
---
* All fields are required.
Step 3
Payment details
---
* All fields are required.
Thank you!
You're the reason we can look to the future filled with hope.
Your donation will fund our investigations, campaigns and initiatives that save countless animal lives and end cruelty. You're the difference for an egg-laying hen who might never see the light of day; a calf ripped away from his mother after seconds on a dairy farm; a sheep awaiting the horrible fate of live export. Although they can't thank you, we can't thank you enough.