The live sheep export industry is trying to get a toehold in South Africa. Here's what we're doing to, well, step on their toes…
On the first of June this year, a collective sigh of relief went around the Animals Australia office.
Following the damning exposé on 60 Minutes of horrific conditions on-board Australian live sheep export ships, we'd gone into more than a year of non-stop campaigning to spare more animals from suffering the same, terrible fate.
There were many sleepless nights and caffeine-fuelled days as we made the most of every opportunity to lend our voices to the sheep. Hundreds of thousands of caring people around the world rallied behind us, and our collective effort, legal action and political engagement reached a milestone on the first of June when — for three months at least — the export ships stopped sailing during the most dangerous time of year:
For three months, no Australian sheep would be forced to step onboard a live export ship and make the perilous journey to the Middle East.
For three months, no Australian sheep would be forced to risk being 'cooked alive' onboard those 'ships of shame'.
For three months, no Australian sheep would suffer heat-stress and seasickness, only for those who survived the ordeal to face agonising, fully conscious slaughter at the other end.
This three-month reprieve — which prevented live exporters from shipping animals during the most dangerous time of the year — spared some five-hundred-thousand sheep from being transported from an Australian winter straight into the blistering heat of a Middle Eastern summer.
The huge Kuwaiti company that would have shipped these animals — Kuwait Livestock and Trading (KLTT) — has been responsible for the deaths of one-and-a-half million Australian sheep onboard its vessels.
Their plans thwarted, KLTT picked up stumps and set their sights on sourcing sheep from South Africa. Little did they know we were already there waiting for them.
This exporter would have hoped that they could have quietly sailed into South Africa without any public scrutiny or opposition … so we joined forces with local animal protection group, the NSPCA, to ensure this wasn't the case.
Our united efforts, and the history of this callous trade, were broadcast in a powerful media story last night on South Africa's premier current affairs programme — Carte Blanche.
Carte Blanche: Cruelty exposed
A powerful story on Carte Blanche revealed the multitude of reasons why South African authorities should not agree to supply their sheep to the live export industry.
Animals Australia's Legal Counsel, Shatha Hamade, travelled to South Africa to assist the NSPCA in their efforts to spare sheep from the horror of live export — and was interviewed as part of Carte Blanche's powerful program.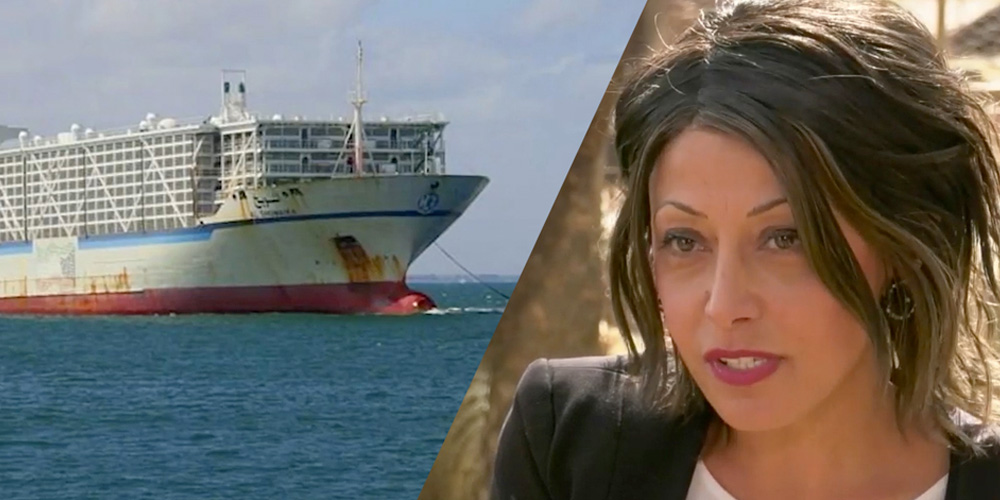 A watchful eye
As with so many animal industries, the ongoing existence and profitability of the global live export trade depends on its ability to operate without scrutiny.
Little by little, these powerful export companies are realising that their industry is now being held accountable globally due to the efforts of a relatively small animal charity from 'down under' — and our band of compassionate and generous supporters around the world. While these companies are fuelled by their profits, we are fuelled by a far greater force — the power of compassion, and a shared vision for a kinder world.
Because we know that no matter where animals come from, all share the same capacity to suffer — and deserve the same compassion. Whether they come from Australia, Romania, South Africa, or anywhere in-between, we will continue our work to shield all animals from live export cruelty — until the inevitable day that live export ends.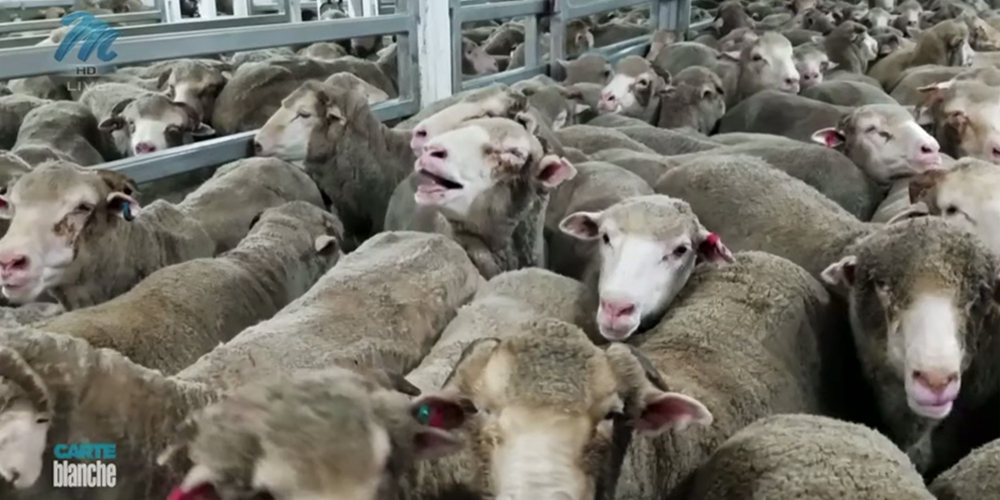 The sheep need you NOW
The only thing standing in the way of 65,000 South African sheep being exposed to the cruelty of live export is a stamp of approval from the South African government.
You can help our South African colleagues at the NSPCA shield sheep from the horrors of this trade by signing the NSPCA petition here!