AAMI, Bumble and David Jones are major sponsors of the 2019 Spring Racing Carnival. Ask them to cut ties with the cruel racing industry.
Sponsorships are big business for Australian horse racing, with companies wining and dining their clients in expensive marquees and offering glamourous hospitality at events like the Melbourne Cup. All while the horses who are racing risk their lives on — and off — the track.
With the shocking reality of horse racing exposed, it's little wonder sponsors are getting nervous about being associated with animal cruelty. Some friendly encouragement on their social media pages may be enough to inspire them to sever ties with this callous industry. Read on to make your voice heard.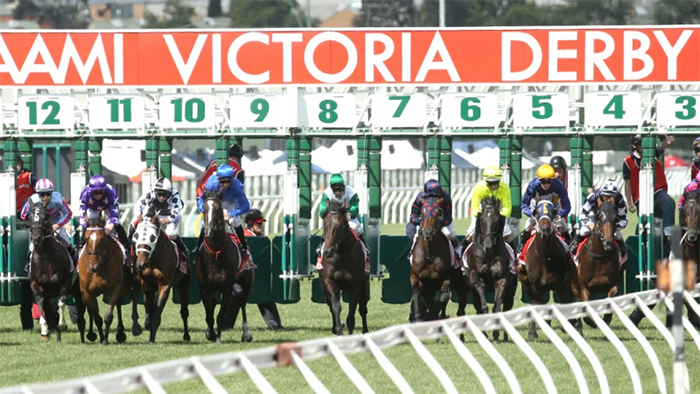 AAMI Insurance is a company that has built its brand on being fun and friendly. But with a horse dying on the track every three days, there's nothing to smile about when it comes to the dark underbelly of horse racing. Tell AAMI on its latest Facebook post that you'd like them to withdraw their support from horse facing. Or find AAMI on Twitter here.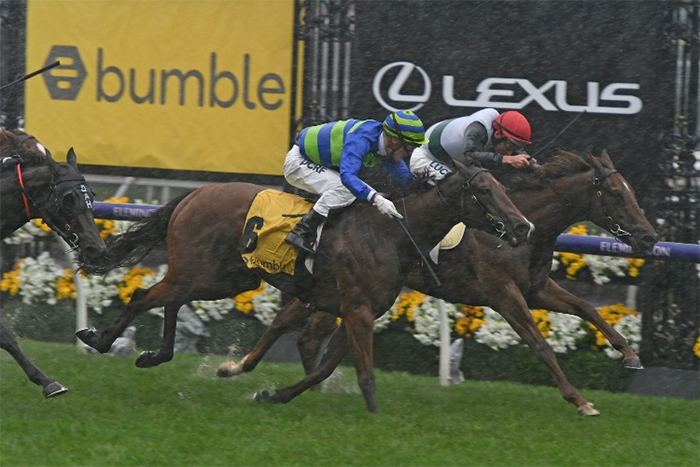 Online dating site, Bumble, prides itself on being a positive and empowering brand. But while swiping left or right may be fun in the dating world, horses' lives shouldn't be dismissed so flippantly. Comment on Bumble's latest Facebook post telling them it's time to swipe left once and for good on horse racing and to take a truly ethical stand. Bumble is on Twitter here.
*NOTE* In response to the latest horse racing scandal, Bumble committed $130,000 to Racing Victoria's horse welfare programs. While commendable in its intention, the industry has enough money, what it doesn't have is enough incentive to stop treating horses as disposable commodities.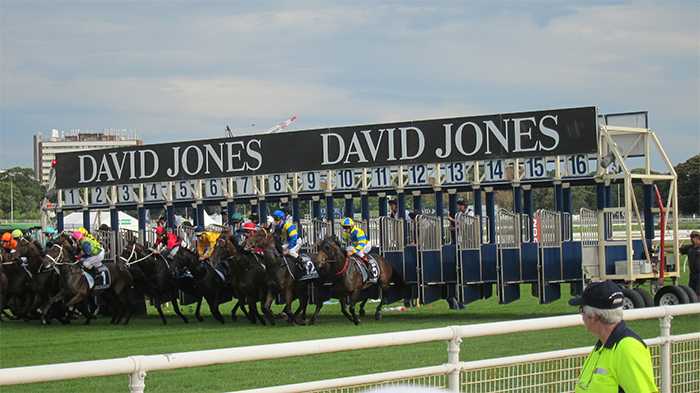 David Jones has long been associated with all of the latest and greatest fashions at the Spring Racing Carnival. And dressing up in nice hats, frocks, and suits can be a great way to spend a weekend. But when horses have been killed at 5 of the last 6 Melbourne Cup days, the glitz and glamour wears off. Head to David Jones' latest facebook post to leave a comment asking them to get rid of its horse racing sponsorship. Don't have Facebook? Tell them on Twitter here.
---
Contact other sponsors
It's very likely that had sponsors been fully aware of the scale of animal welfare issues endemic to horse racing, they would not have aligned their brands with this industry.
Please tell these companies that as a sponsor of horse racing, it is impossible to separate their brand with the cruelty inherent to the racing industry. Urge them to withdraw their financial support from this cruel gambling industry.
And if you aren't on social media then you can still send a message to companies who are sponsoring horse racing: