From a life of captivity to a life worth living … how a unique collaboration is transforming the lives of animals in Jordan's zoos.
The victims of Australia's live export trade led us to Jordan. But it was the suffering of a Syrian bear who first opened our eyes to the plight of animals in the country's zoos. In this grim environment — nestled in a region full of kind, warm people — we saw an opportunity. As seen on A Current Affair, through kind intervention, we knew we could secure a better life for the worst-suffering animals and in doing so, shift hearts and minds towards seeing all animals through a different lens — as unique individuals who are deserving of care and compassion.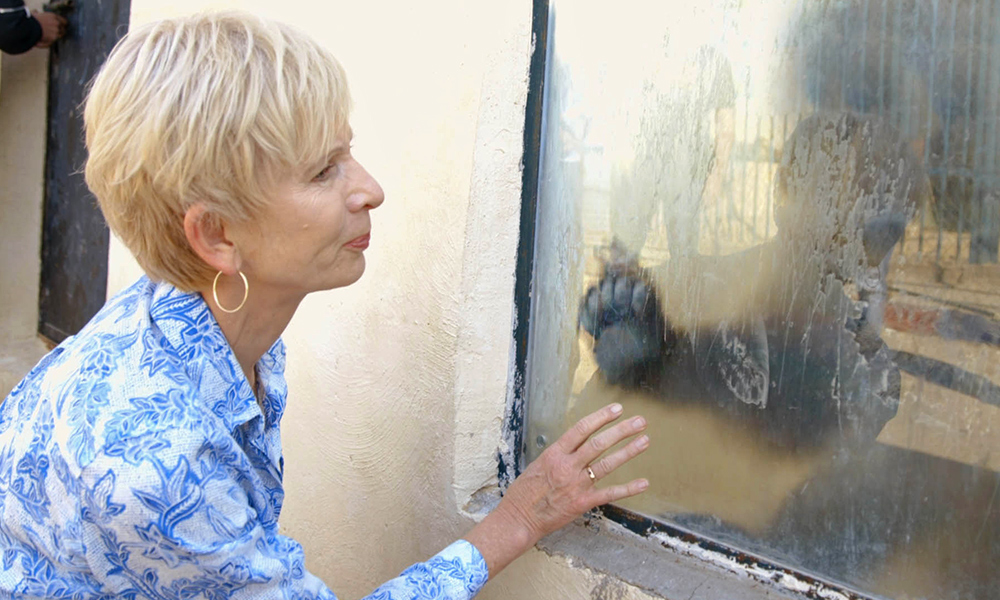 It was during a live export investigation in Jordan that Animals Australia first visited the country's zoos and reported back on the dire conditions to Her Royal Highness, Princess Alia al Hussein. Like in many parts of the world where the illegal wildlife trade is thriving, the zoos in Jordan have found themselves with animals they have no capacity to properly care for. Once-spirited bears were living in solitary confinement; majestic waterbirds were deprived of water; highly intelligent striped hyenas cowered in fear; and a lone lion cub, yearning for his mother, was already displaying signs of trauma at just a few months old.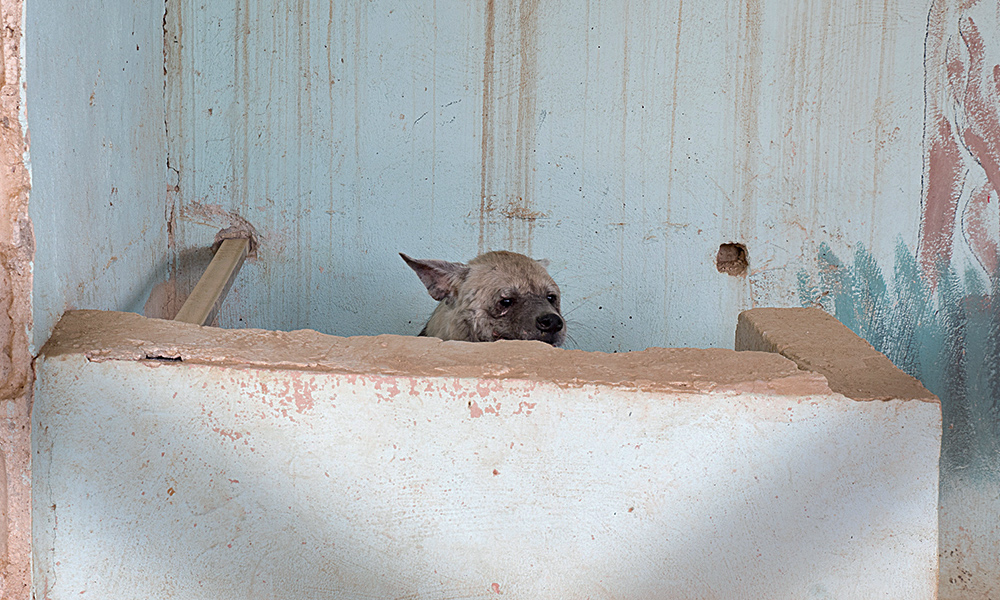 The sight of depressed animals was reminiscent of the misery we see in factory farms in Australia, where rows of confined mother pigs languish with no quality of life whatsoever. So, not for a moment did we stand in judgement. What's unfolding in Jordan's zoos is a classic example as to the cause of animal suffering world-wide — inherited and conditioned thinking that animals exist solely for human use. Seeing busloads of Jordanian children arriving at the zoos was one reason why we prioritised this project. This generational thinking was set to continue unless we could stage a 'kindness' intervention…
Jordan has a number of private zoos, all with significant animal welfare problems and all with an array of animals. We determined that we may not be able to save them all, but we could ensure that they were provided with a life worth living — which meant gaining the cooperation of zoo owners. While 'animal advocates' and 'zoo owners' might seem like two ends of a spectrum, it quickly became clear they were just looking at animals through a different lens. Before long, we were able to find common ground through explaining, without judgement, the needs of the animals that were not being met — and speaking to human qualities that they and their families value as much as we do: kindness and compassion.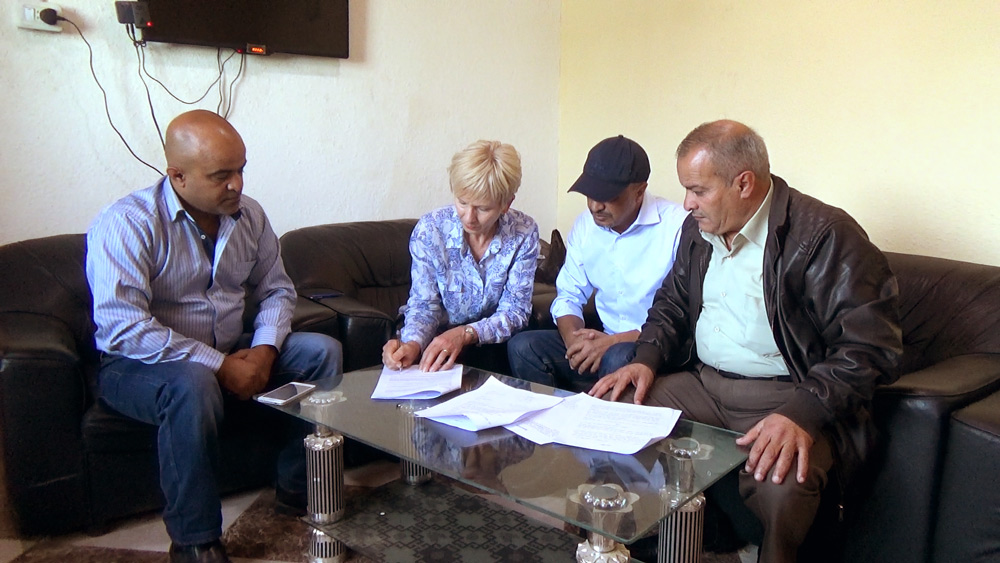 Our goal was to reach an agreement where Animals Australia would be given custody of the animals most in need; that the illegal breeding and selling of all animals would stop permanently in return for us working with zoo owners to dramatically improve the lives of those who remained. These were some of the most complex negotiations in the history of Animals Australia but we have now signed the first agreement with one of the zoos which enabled us to take into our care three Syrian bear cubs, a 4-month-old African lion cub, two Striped hyenas, an Arabian wolf, three Great White pelicans, a Golden eagle, an Egyptian vulture, a falcon, and one feisty (yet adorable) Eurasian badger.
The day Animals Australia took these animals 'under our wing' was truly memorable! It was incredibly special for the Animals Australia team to work side by side with Jordanians, including the zoo owners, their staff and their children — one and all motivated by providing these animals with a better, kinder life.
Working with the veterinary team from the Princess Alia Foundation was a wonderful reminder of how, little by little, our efforts are creating a kinder world. The Foundation had come into existence as a result of Animals Australia's work on behalf of the victims of Australia's live export trade. But most special of all was knowing that, from that moment onwards, these animals would only know kindness — and that a door was now open at this zoo that would enable us to transform thinking and the lives of other animals in need.
The animals are thriving in their new, albeit temporary, homes. After a life of deprivation, the bear cubs now have play equipment to climb and a pool which they throw themselves into at every opportunity. The little lion cub is at the tender age where, most of all, he needs company. While we cannot replace his parents, we are ensuring that his expert human carers shower him with kindness and entertain him with toys.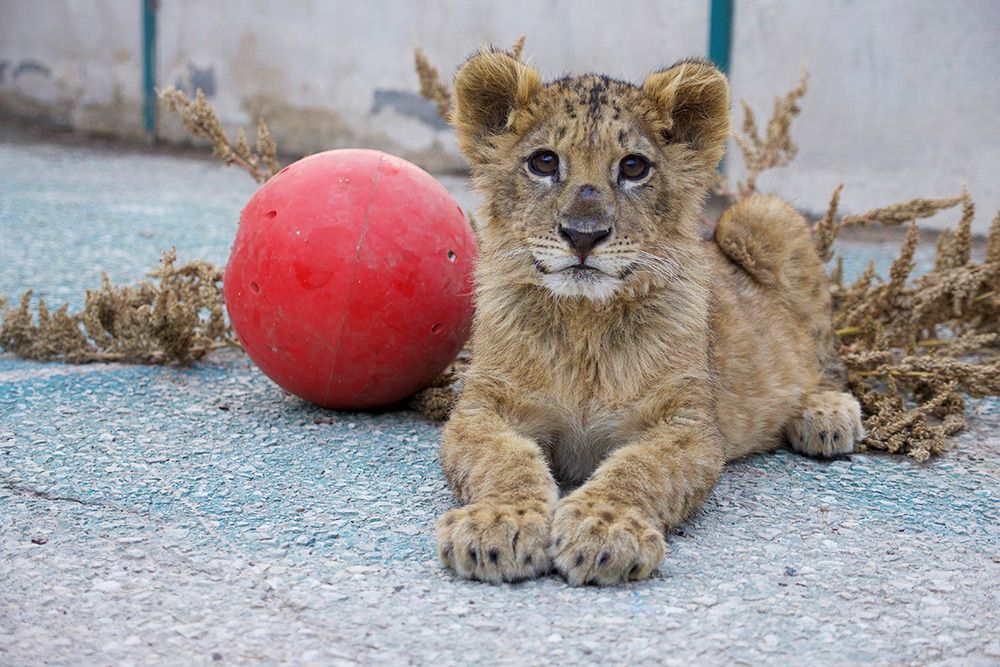 Their home at the Princess Alia Foundation Rescue Centre is only temporary. Animals Australia plans to create large, natural homes for them at the Al Ma'wa Wildlife Sanctuary in the north of Jordan. This is a beautiful 50-hectare area of natural forest, high in the hills, donated by the Jordanian government. We will remain responsible for the care of these animals, and others who will come into our protection from zoos, for the rest of their lives. Help us make our vision for their future a reality by joining us on this journey.