LAST UPDATED: 23 April 2020
Australian sheep will no longer be subjected to live export during some of the most dangerous months of the year — sailing from an Australian winter into the extreme heat and humidity of the Middle East summer.
The new requirements — announced by the Department of Agriculture and Water Resources — will stop sheep exports to all ports in the Middle East from June 1st to September 14th and prohibit shipments to Qatar and Oman from mid-May.
This means 1 million fewer sheep every year will be forced to endure the horrors of live export.
It's been two years since a shocking exposé aired on 60 Minutes revealing the routine, appalling conditions for Australian sheep exported live to the Middle East. Few people will ever forget the images — captured by a brave whistleblower across five shipments — of sheep bogged in their own faeces and struggling to breathe as they were literally 'cooking alive' inside the hot and humid bowels of a live export ship.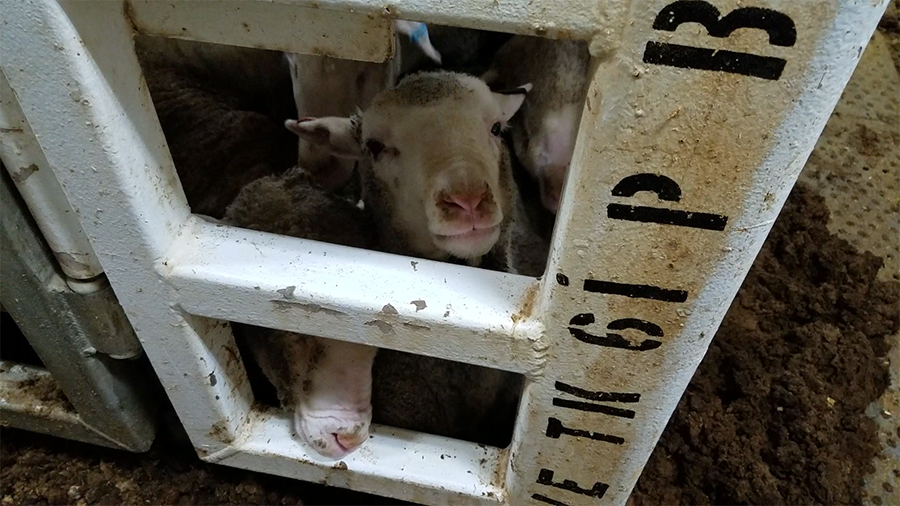 This dreadful suffering had been going on for 50 years — fully endorsed by governments that had all of the damning mortality statistics, and fully accepted by an industry that treats living beings as 'cargo' and for which animal suffering is an unavoidable part of its business model.
But as soon as these animals could be seen, as soon as hearts — including those of politicians, journalists and caring people the world over — could be activated, there was no going back for an industry whose very survival depends on its ability to keep the way it treats animals hidden from public view.
Labor sees no future for live sheep exports.Joel Fitzgibbon, Shadow Agriculture Minister
Shipments in summer months stopped in 2018 and 2019 for the first time in half a century, simply because something that was already known, was finally able to be witnessed. And now, this three-and-a-half-month hiatus will be enshrined in law.
That Australian sheep will no longer be forced to endure extreme conditions at sea during the height of the Northern summer is a welcome and long overdue reform.
But it's nowhere near enough.
Because all of the evidence, the science and expert veterinary opinion — even the government's own review — recommended that no sheep should step foot on a live export ship between May and October due to the increased and unavoidable risk of heat stress and heat stroke.
Once again, we are seeing the government capitulate to industry in a political compromise that puts the interests of rich live export companies ahead of the interests of animals — and the wishes of the vast majority of Australians who want this trade to end.
So today, while we are relieved for the 1 million sheep who won't endure live export this year, or in the years to come, and grateful to the millions of caring people who make progress like this possible; we are also as resolute as ever to leave no stone unturned in our efforts to end live export — for all animals.