These 7 recipes are only the beginning of the delicious ways you can help hens and male chicks …

Cooking without eggs has never been easier! With a world of egg-free options to explore, here are some delicious recipe ideas straight from the experts that will inspire you to re-think eggs altogether:
See here for an animal-friendly twist on classic French toast by the Minimalist Baker.
This easy and delicious egg-free omelette is great for beginners, by the Minimalist Baker. See the recipe here.
Check out these quick, yummy and animal-friendly pancakes!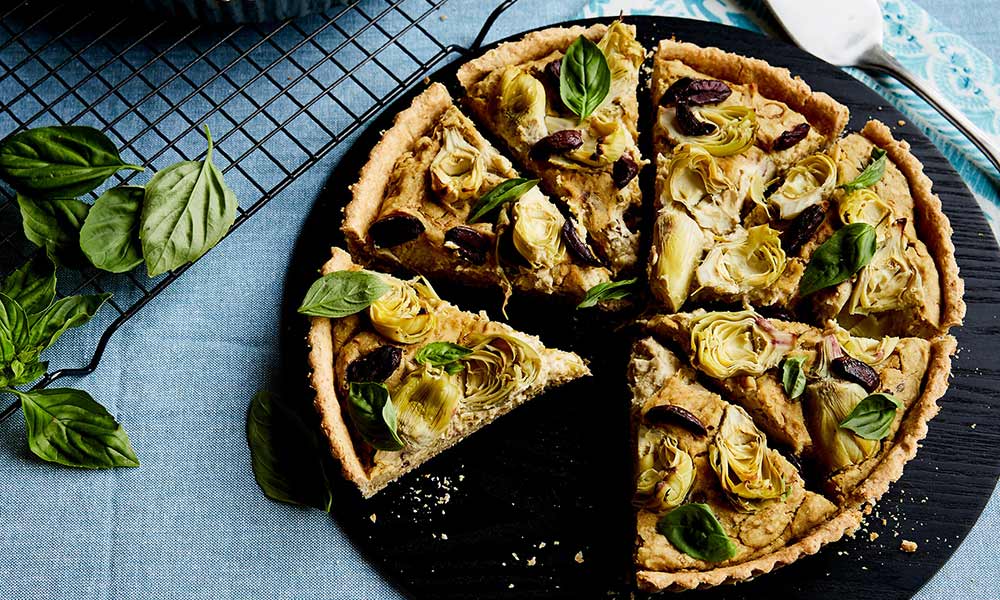 Amazed to see quiche on this list? Get this vegan quiche recipe and more at VegKit.com.
What do chickpeas and meringues have in common? If you haven't heard of aquafaba, we'll let you in on a little secret… Click here for the recipe.
These zucchini fritters by the Kind Cook are the perfect appetiser without animal fat! Click here for the recipe.
Find out how to whip up eggless mayo by Coconut Craze in a flash here.
Compassionate cuisine
Making delicious dishes without eggs is not only easy and affordable, but hens and male chicks will thank you too.
Did you know that laying hens are often sent to slaughter at only eighteen months old — when a hen's natural lifespan can be more than a decade? And that newborn male chicks are killed as waste products? If you're looking for more reasons to try egg-free recipes — see what happens in Australian egg hatcheries here:
Giving hens a hand