Evidence documented by Animals Australia of dogs suffering and dying in the Bali dog meat trade — and being sold to unsuspecting tourists to eat — inspired thousands to act. Here are other ways you can help make your next Bali holiday enjoyable for everyone.
BREAKING UPDATE: Animals Australia investigation sparks Bali Government commitment to close the Bali dog meat trade!
---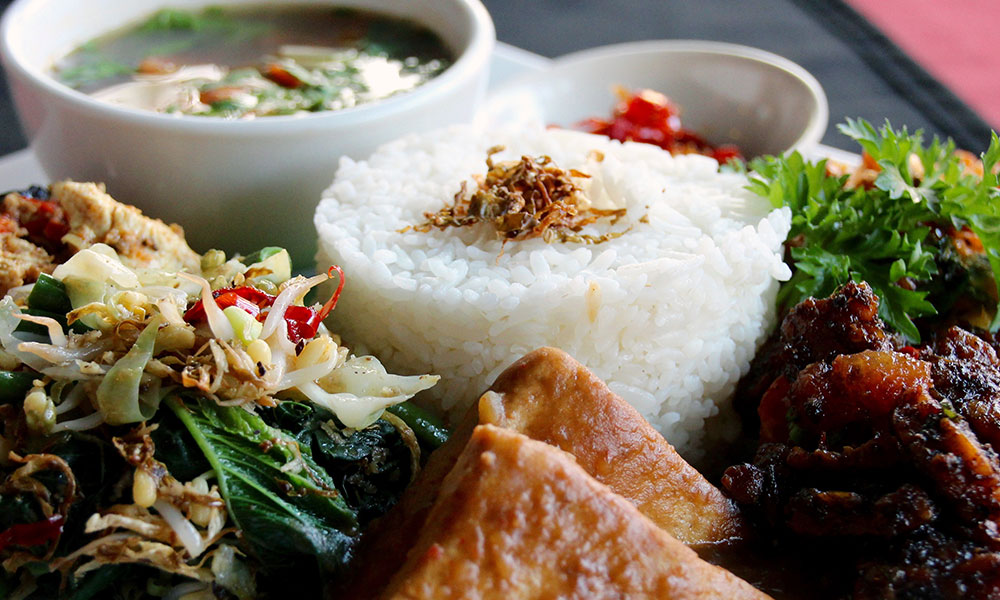 Unscrupulous Bali dog meat traders were caught caught on camera deceiving tourists about what they were selling. Plus hygiene and animal welfare laws are not being enforced in Bali slaughterhouses.
So it's no wonder so many people are choosing to enjoy Bali's plethora of delicious veggie cafes and restaurants. The Happy Cow website and app are a great place to start, and we've put together a list of a few favourite spots.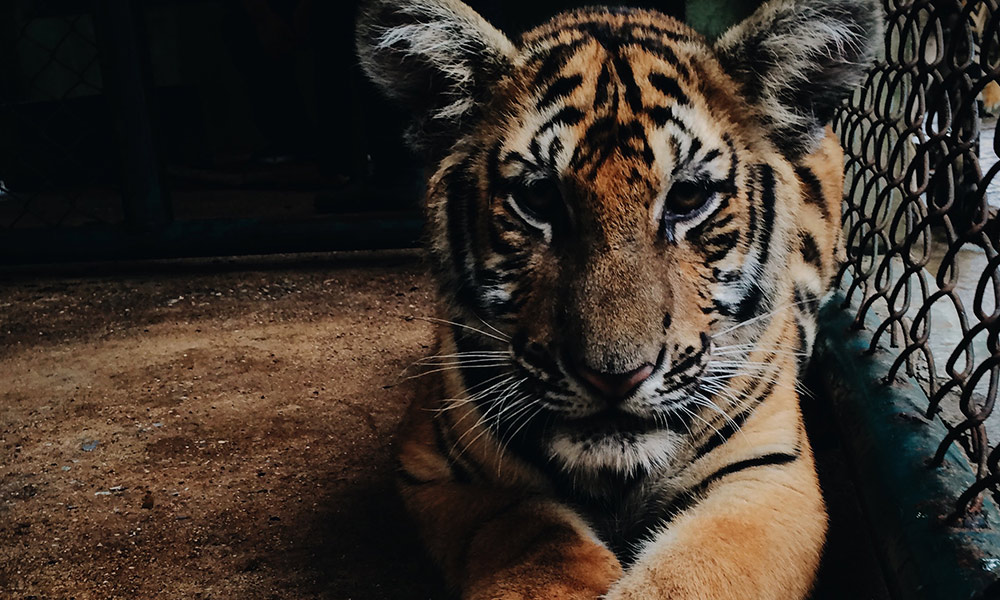 There's a reason those tigers are so docile, and sadly it's probably not because lying next to tourists for a pic is a good time. While it's totally understandable that people are excited to get up close to animals like tigers — or orangutans, monkeys and turtles — unfortunately the use of drugs and cruel 'training' regimes are often rife where money changes hands for photos.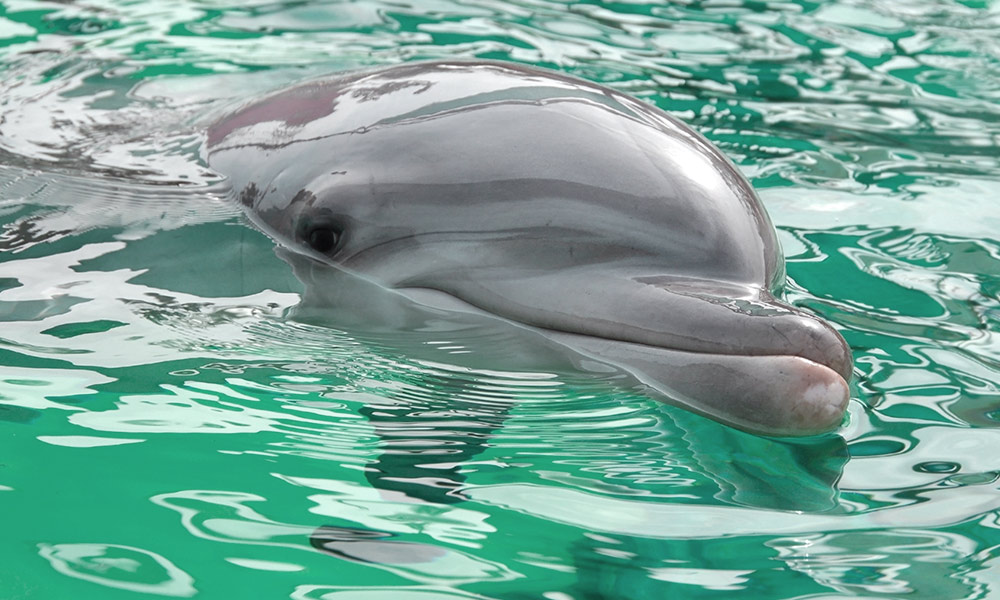 Chlorinated pools might be fun for kids (and adults — let's be real), but spare a thought for these animals who, in the wild, would swim freely in the ocean, alongside their own families. Giving polite feedback to hotels that do keep captive dolphins as to why you've made the compassionate decision to stay elsewhere will also help encourage them to make a positive shift.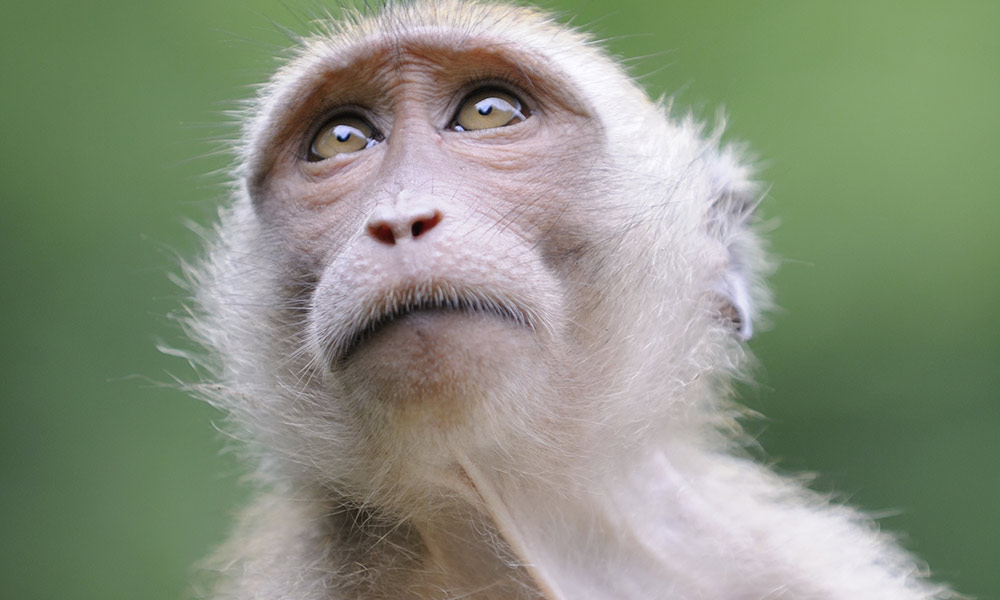 By choosing to support Bali's rich artistic heritage through attending music and dance performances with human performers, instead of 'performing' monkeys — or crocodile 'feeding' shows, where live chickens suffer and die — you can ensure your holiday dollars cast a vote for kindness, not cruelty.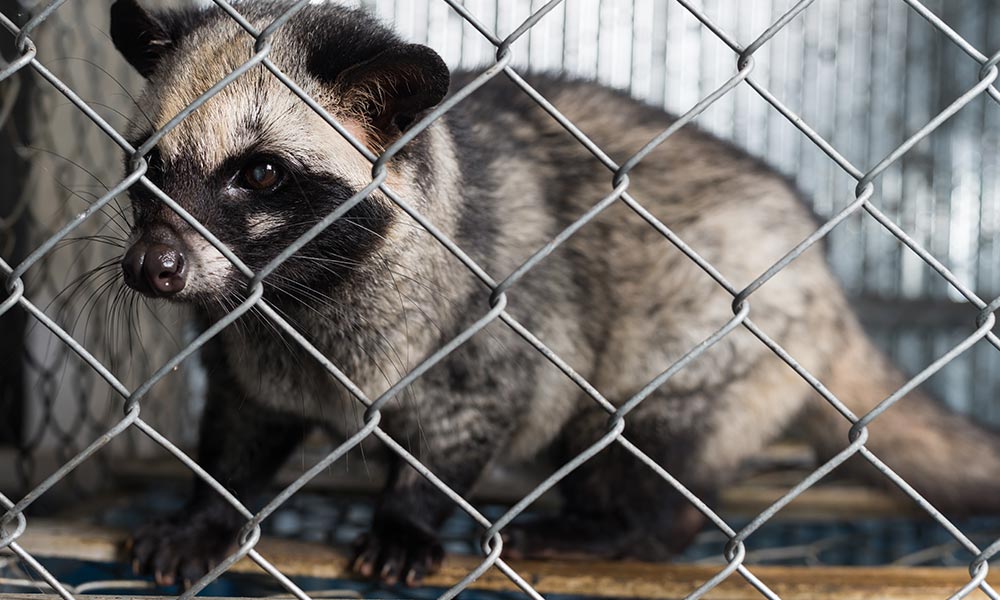 Many tourists to Bali don't realise that kopi luwak (or 'luwak coffee') is made from coffee beans that have been eaten and excreted by a small cat-like animal called a civet, or 'luwak'.
Setting aside the ick-factor of ingesting grounds from beans dug out of animal faeces, the production of luwak coffee is far from kind. Force-feeding, barren wire cages and no chance of a life worth living for the civets make that cup of coffee extra-murky. Choosing one of Bali's other local and tasty coffees will make all the difference for these animals.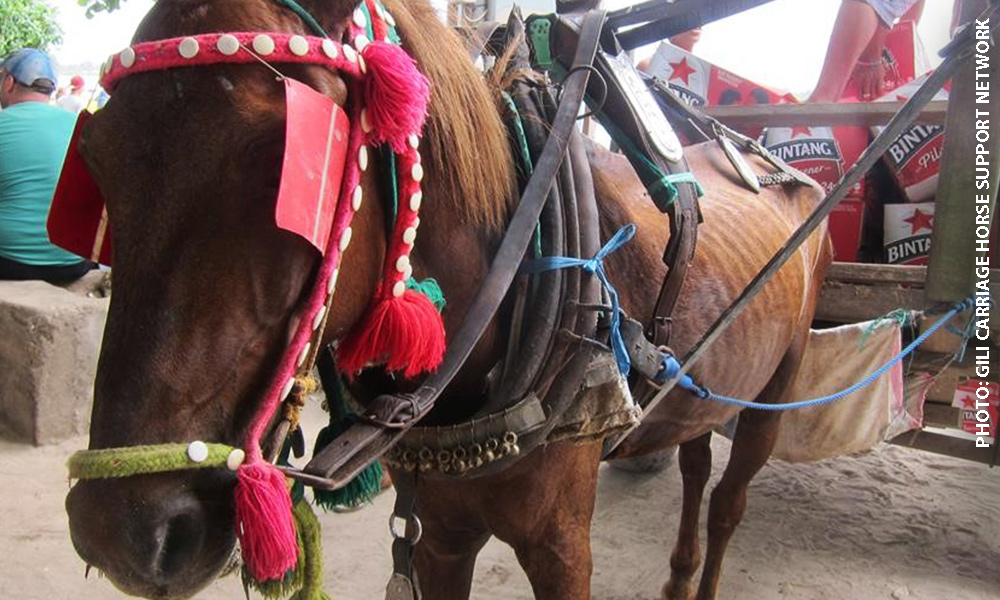 Part of the charm of islands close to Bali like the Gilis is their slow pace, and lack of cars. But these spots are small enough to get around under your own steam — there's no need to load up an exhausted, overworked horse. Even better: politely encourage other tourists to do the same, and consider supporting a local horse welfare group.
The harsh treatment of elephants used for rides also comes as a surprise to many travellers. Remember that, apart from barren environments and unrelenting boredom, the 'training' methods used on these immensely intelligent and social animals — especially on baby elephants — often mean family bonds and spirits being broken for good.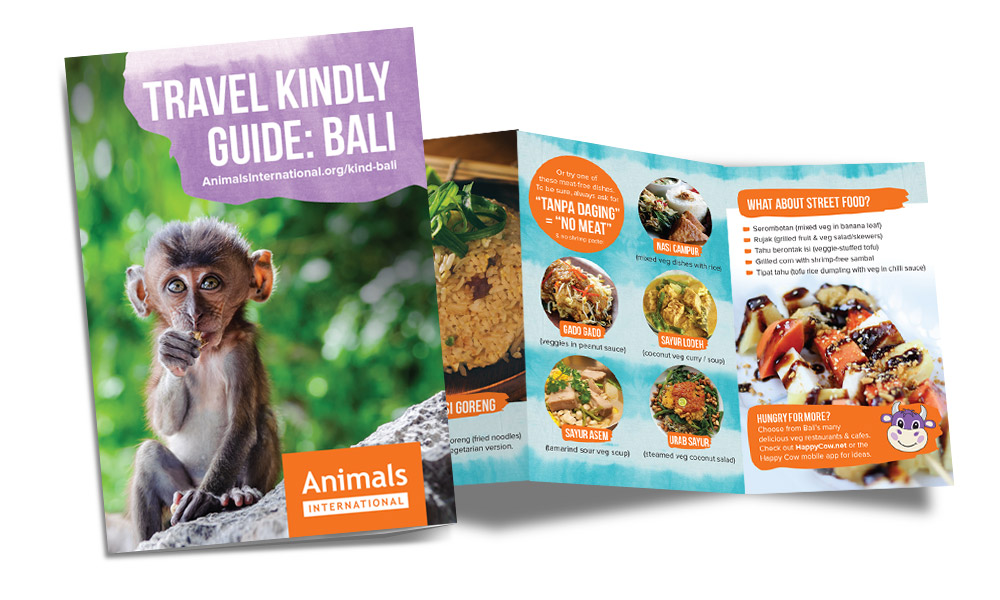 Order your FREE Bali kind travel guide:
When you arrive in Bali, it's great to have this information with you, so we've created a beautiful folding guide, about the size of your passport. You can even order more than one guide, to share with family and friends!
* Full Name:
* E-mail Address:
* Your Address:
* How many guides?
Loading…
Pledge to be a kind traveller
One important thing we can all keep in mind when travelling — especially in light of the Bali dog meat trade's connection to tourism — is that every country and every culture can improve the way animals are treated, and every caring traveller can play a part. If you'd like to make sure your holiday is fun for everyone, check out these other tips for exploring the world compassionately, and take the pledge to be a kind traveller.
---