As the global pandemic took hold, many animals were put at risk of starvation, abandonment or worse… But thanks to the generous support of Animals Australia donors, they are receiving the help they need from dedicated advocates on the ground.
For so many in Australia and globally, coronavirus has presented many challenges that have now become a new 'reality'. As the months go on, global borders remain shut and some communities are still living in lockdowns, so we've made sure that those helping animals are receiving the help they need.
Thanks to the generosity of our donors, we have helped provide veterinary treatment and food for 'working' animals and animals used within tourism industries, whose owners are out of work and without income. We have fuelled feeding programs to ensure that millions of animals living on the streets were still being fed when some of the busiest city streets became deserted. And we will continue to monitor where animals here and around the world need us most, as this pandemic continues.
These emergency grants continue to help animals across several continents, in countries that have been hard hit by COVID-19. We have so far assisted 26 organisations helping animals in Lebanon, Palestine, Nepal, Uruguay, Colombia, Cambodia, Thailand, India, Tanzania, the Philippines, Indonesia, Egypt, and Australia.
Here is some of the work you're making possible:
Palestinian Animal League
The caring people at Palestinian Animal League are providing rescue, care and feeding programs to animals in need — under extremely challenging circumstances.
So it's big news that the first animal ambulance in Palestine has hit the road, thanks to Animals Australia supporters.
When we spent time with the dedicated advocates from Palestinian Animal League (PAL) in early 2019, this initiative was at the top of their 'wish-list'. And we're honoured to have helped make it happen. The mobile clinic not only provides direct help to animals in need, but the presence of this vehicle on the streets of Palestine provides a living example of kindness and compassion in action.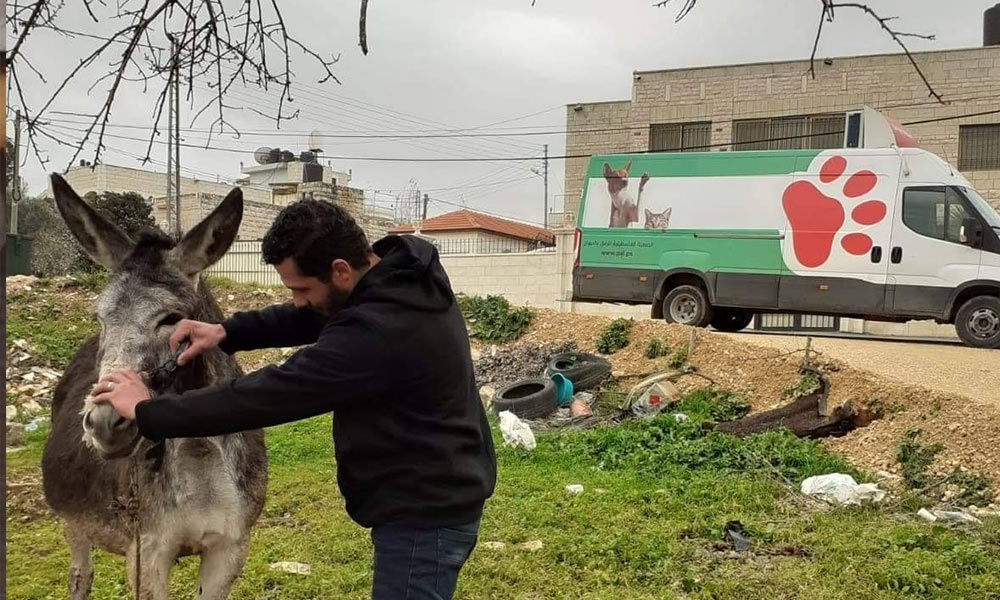 Egypt Equine Aid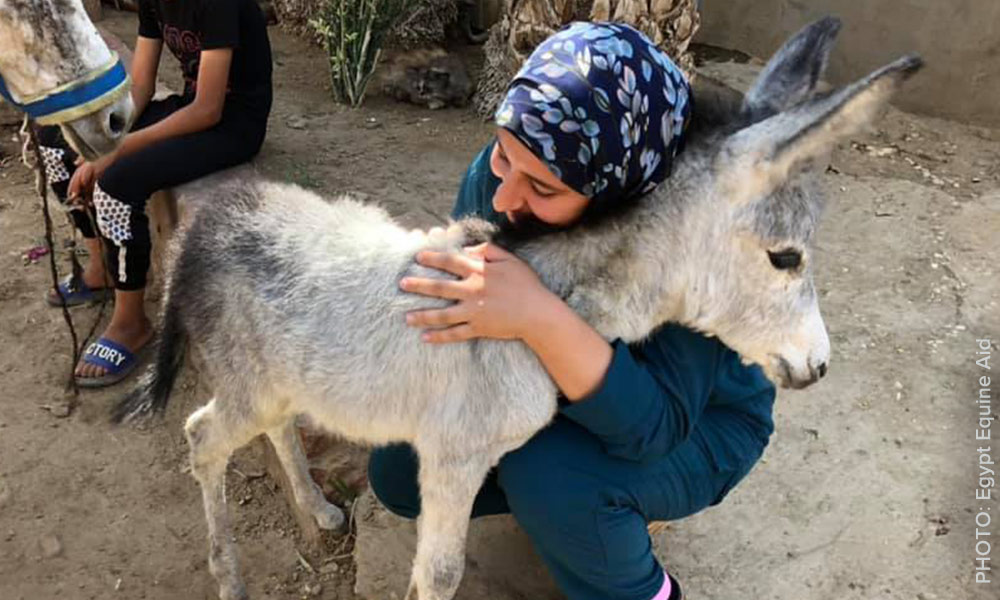 The wonderful team at Egypt Equine Aid is providing emergency feeding and an equine veterinary clinic for local working animals in Cairo, Egypt. With the tourism industry now non existent, horses and donkeys who are usually used to carry tourists to the pyramids, are now 'out of work', and many owners are unable to feed or care for them. Our emergency grants program is helping support these efforts.
Animals Lebanon
Economic collapse, coupled with a major explosion in the midst of a pandemic have made for a very challenging time for Beirut's only animal protection organisation. But thanks to your support, Animals Lebanon have continued to run street feeding programs, and provide veterinary treatment and rehoming for animals in need. Their search and rescue teams will continue to work to reunite animals with their families.
Help In Suffering, India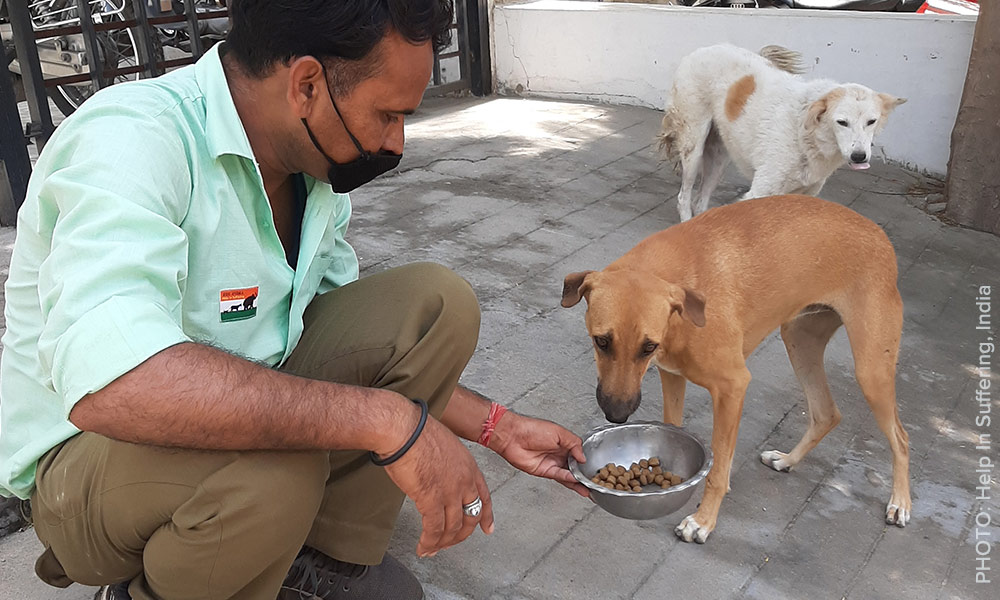 Animal protection groups throughout India have acted quickly to ensure that the many animals living on the streets were fed during lockdowns. At Help in Suffering, extra support from our emergency grants program has meant that their animal ambulance and vet clinic can continue operating, and it's also meant that their shelter operations can continue to provide care for abused and abandoned animals. Our grants program has now supported over 10 animal protection organisations across India.
Jakarta Animal Aid Network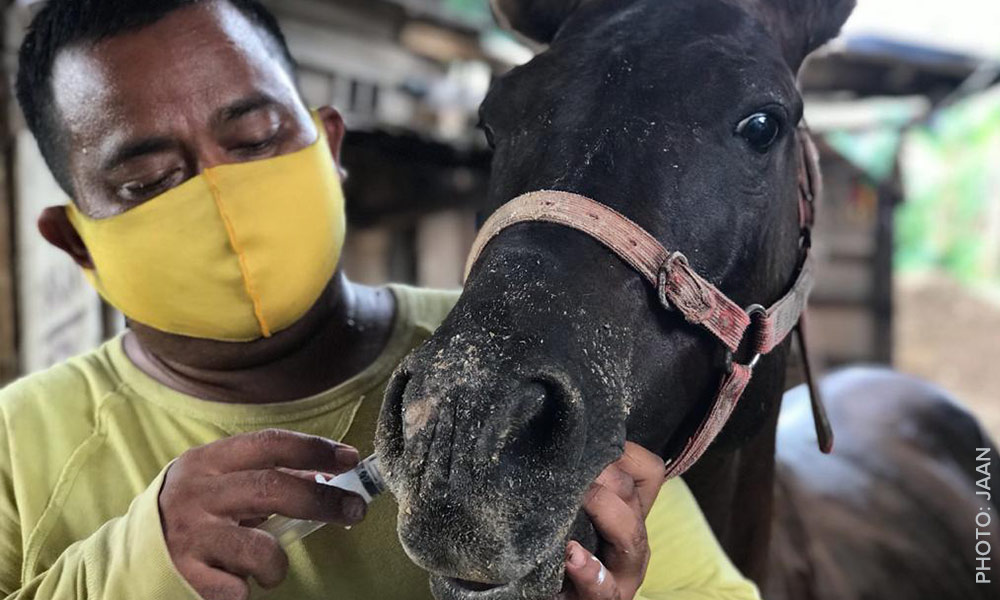 In Indonesia, your support is being channelled into free vet clinics for street animals in Bali thanks to our dedicated local team of vets on the ground there. Our grants program has helped Jakarta Animal Aid Network provide food and emergency supplies for working horses in Jakarta whose owners are out of work. It also means JAAN can continuing to help local wildlife and companion animals in need.
Compassion And Respect for Animals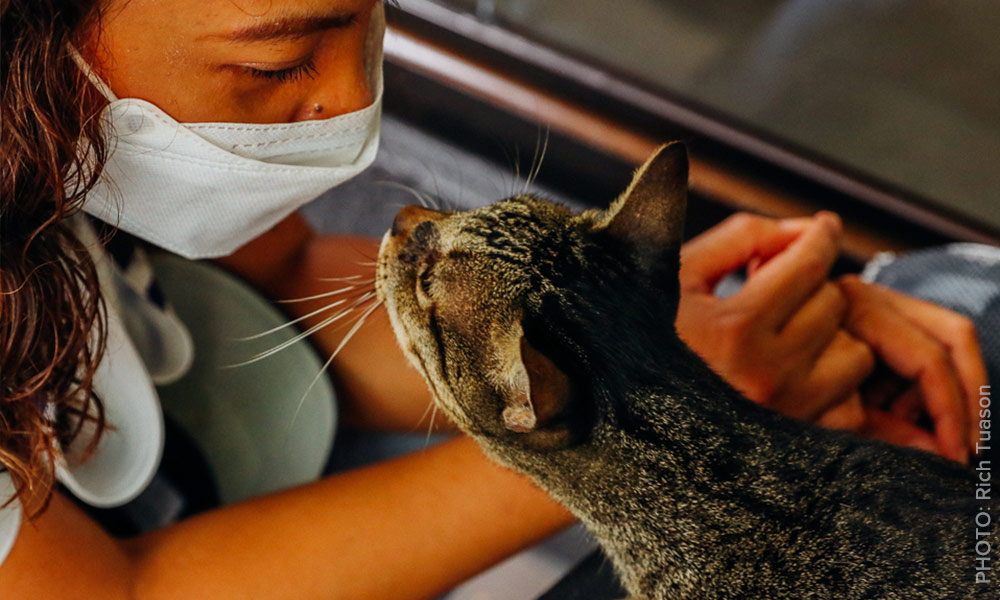 The wonderful team at Compassion And Respect for Animals (CARA) has been running street feeding programs during lockdowns in the Philippines, as well as providing food to locals for their pets, desexing and vaccinating animals living on the street, and offering shelter and rehoming for those in need.
Tanzania Animal Welfare Society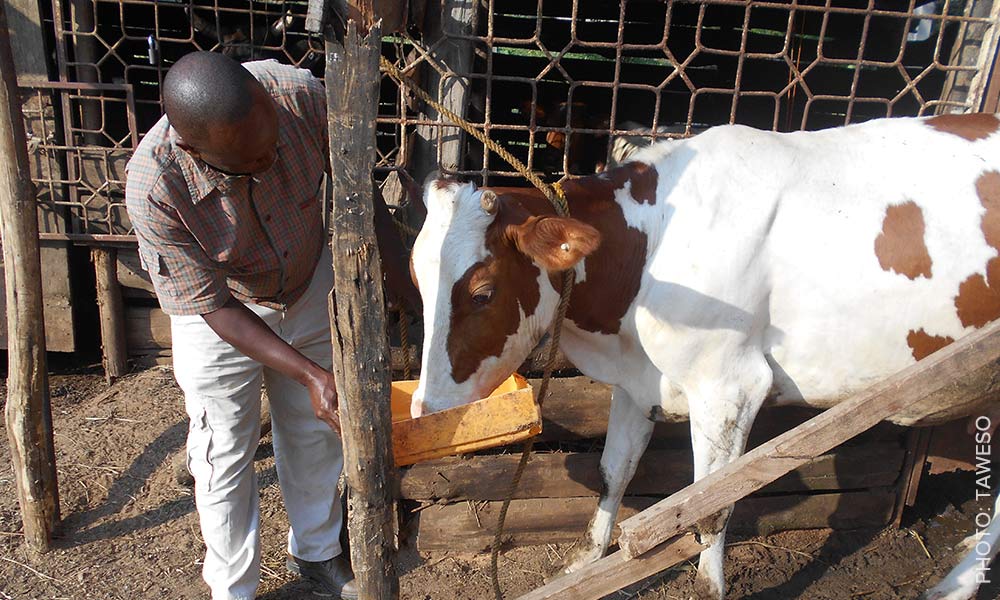 In Tanzania, committed advocates at TAWESO (Tanzania Animal Welfare Society) are running community veterinary clinics and workshops for working and farmed animals, as well as helping feed animals on the streets.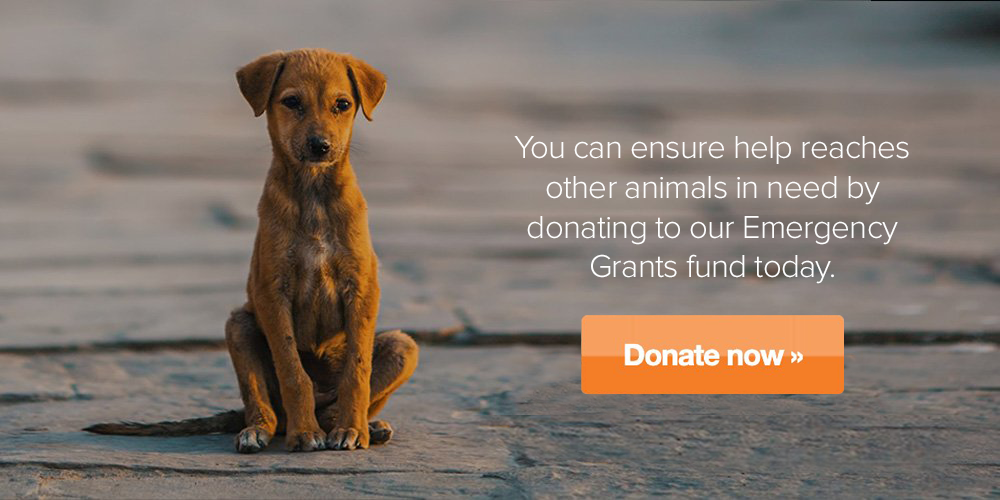 Friendicoes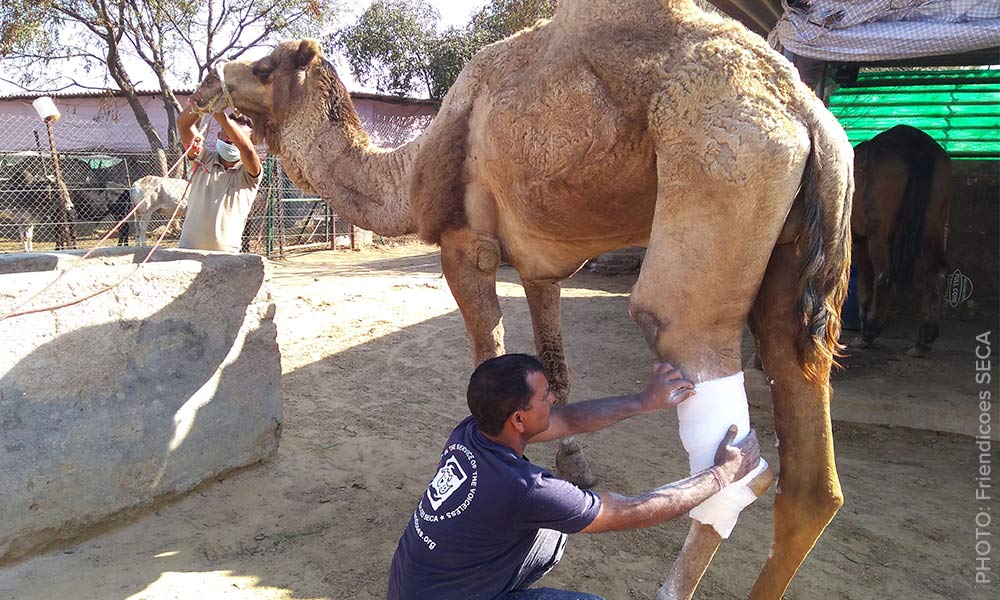 As incomes vanish while the pandemic goes on, veterinary care and treatment for many working animals like this camel are needed now more than ever. Thanks to your support, the Indian organisation Friendicoes is able to help them.
Wildlife SOS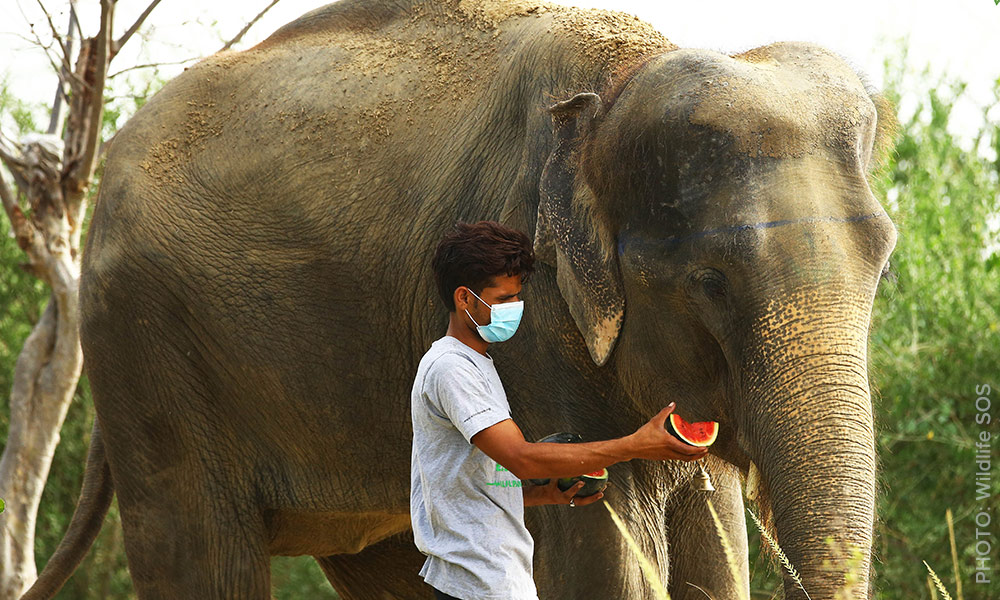 This rescued elephant is one of many animals receiving food and care at Wildlife SOS in Agra, India. Thanks to your generosity, an emergency grant for them meant that they could continue to rescue animals within the illegal wildlife trade, and those used in entertainment and tourism industries.
Thank you for your compassion and generosity. You're changing the world for animals.
On behalf of animals across the globe, thank you for ensuring they aren't forgotten in such difficult times. Your support means the world to them, and those dedicated to protecting them.
Donate to the Emergency Grant program now »
---