110+ mouth-watering animal-free recipes in a single book!
When our very first cookbook — Taste for Life — rocketed onto the bestselling charts in its first week of release, the record sales proved that Aussies are hungry for plant based food!
And it's not all kale and wheatgrass shots 😉
Instead, imagine sinking your teeth into a sage and onion rissole, or a crunchy potato rosti with avocado. How does beer-battered tofish sound? Or a nourishing soup? A zesty risotto? Perhaps a golden, flaky pie is more your thing — or a fresh and fragrant red curry stir-fry?
You'll find them all in Taste for Life, our celebration of good health and good food! And we're floored by how many people are celebrating right along with us:

Special mention must also go to the cauliflower buffalo 'wings', spicy tacos, creamy stroganoff and cheesy eggplant bake, that have captured hearts (and stomachs). But don't just take our word for it —

While some people are choosing to eat more plant based foods like these for their health or environmental concerns, others are doing it for the animals, but — whatever the reason — we reckon there's one thing we can all agree on:
Pancakes, pie, and potato salad.
Okay, that's three things — but how are you meant to choose between so much deliciousness? 😉
You can find all these recipes (and more) in Taste for Life — let us know what you make first!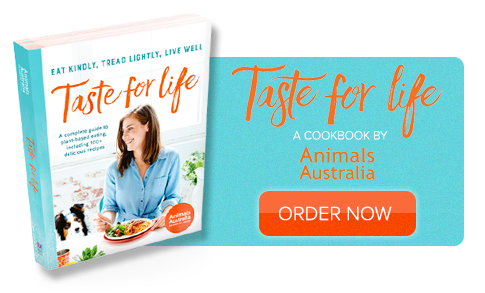 You too can gather your friends and family and put on a lavish spread with creamy Caesar salad with herb-roasted chickpeas, protein-packed walnut and mushroom tacos with cashew sour cream and zesty guacamole, and a luscious (and healthy!) blueberry cheesecake.
You may find it hard to believe that meals that taste so good can actually be good for you as well. But that's the incredible power of plants! So tie on your apron, pour a drink, and let's get started —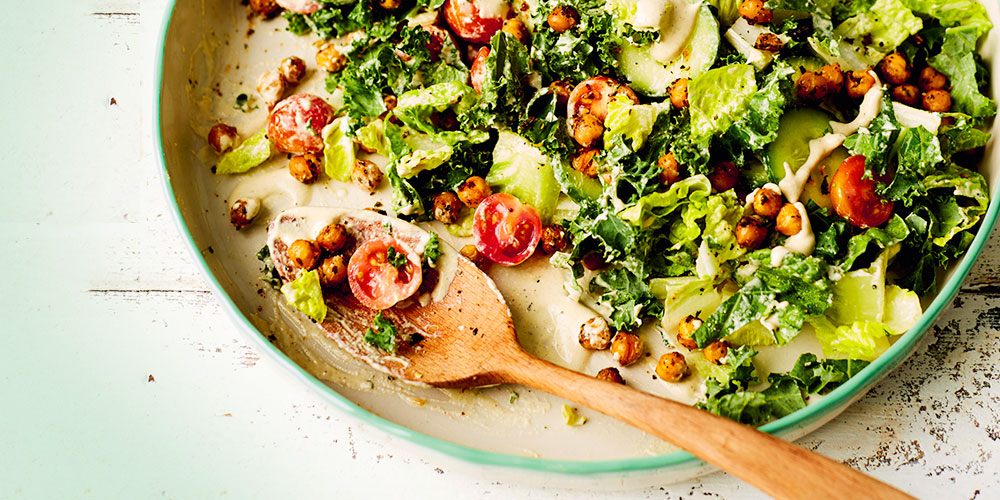 CAESAR SALAD WITH HERB-ROASTED CHICKPEAS
Crunchy and fresh with a flavour-packed creamy dressing, this salad will make you excited about eating your greens! The secret ingredient in the dressing is aquafaba — a fancy name for the liquid from a tin of chickpeas that works as an egg-white replacer and can be used to make ice-cream, meringues, mayonnaise and even chocolate mousse. Here, this versatile ingredient is whipped to add a mayonnaise-like creaminess to the Caesar dressing.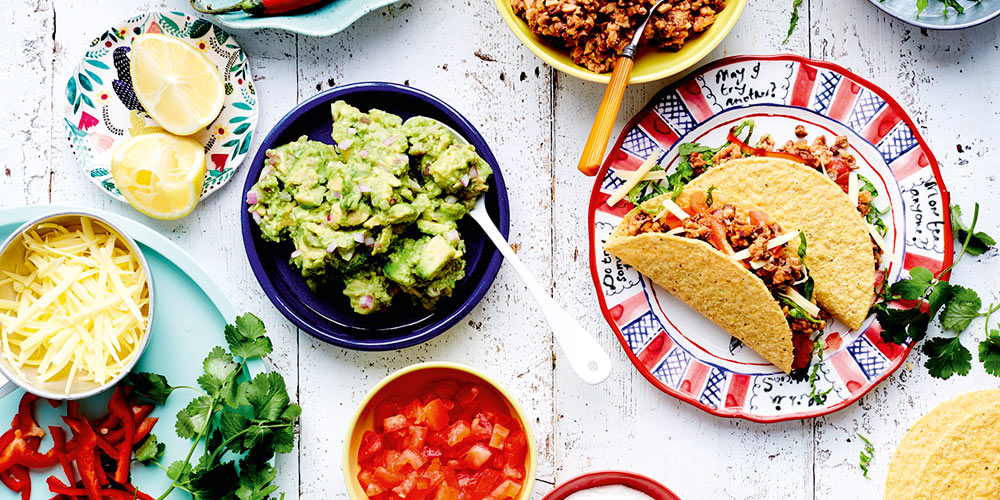 SPICY LENTIL AND WALNUT TACOS
This healthy variation on the traditional mince taco boasts an incredible texture thanks to the surprising binding quality of ground walnuts. Great as a fresh summer treat and packed full of vegie goodness, it's a surprisingly low-fuss and high-protein win! For a lighter lunch option, use cos lettuce leaves instead of taco shells.
Spicy lentil and walnut tacos recipe »
GUACAMOLE
The zing in this classic guacamole comes straight from a jar of jalapeño chillies. Adding a little of the jalapeño pickling juice gives this guacamole a rich, authentic Mexican flavour, but you can use lime or lemon juice instead if you prefer. You can also add a finely chopped tomato and/or some finely chopped fresh coriander at the end.
CASHEW SOUR CREAM
Silkily cool, rich and refreshing with a citrus tang, this cashew sour cream is perfect for dolloping on burritos, tacos, nachos, veggie chili or goulash. Try mixing it with some chopped spring onion and fresh herbs (chives or dill are great) and serving with baked potatoes.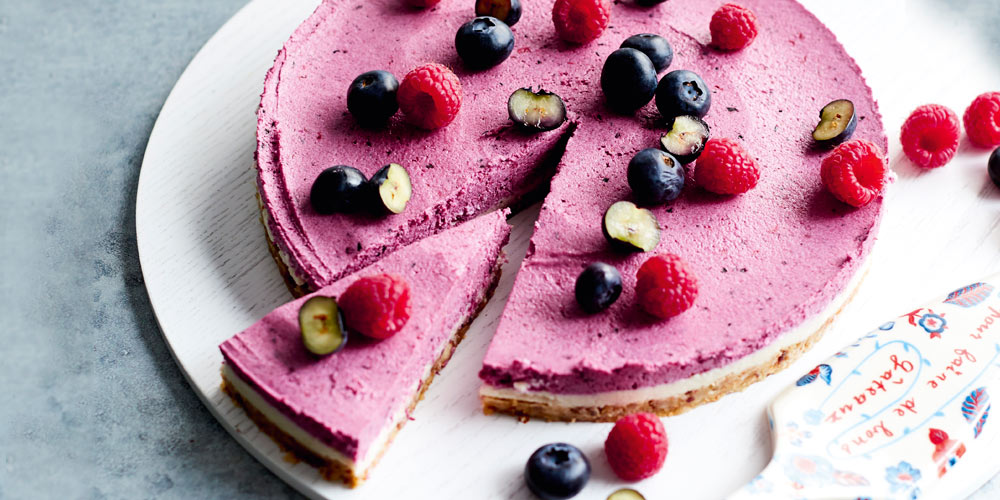 RAW BLUEBERRY AND MACADAMIA CHEESECAKE
No oven? No worries! This decadent dessert is a deceptively easy win for those who
aren't usually gifted in the baking department. Vibrantly hued blueberries create
two distinctive colour layers, for a knockout presentation and flavour.
Raw blueberry and macadamia cheesecake recipe »
---
Hungry for more?
Well, we've got good news! Because you can find 110+ delicious plant-based recipes and meal ideas in our cookbook, Taste for Life — order your own copy today and get ready to cook up a storm: