Considering leaving animals off the dinner table this Christmas? Check out some of our favourite holiday staples that will keep your bellies full and your family happy!
The festive season is upon us, which for many people, means one very important thing — food! (Togetherness was a given.) And if you're one of the 8 million Aussies who are eating less meat (or even cutting it out altogether) then you may be planning to incorporate more plant-based dishes into your Christmas spread. Whether you're here for the animals, your personal health, or simply to put a twist on the old holiday classics, we've got you covered. Here are some of our favourite festive plant-based goodies in Australia…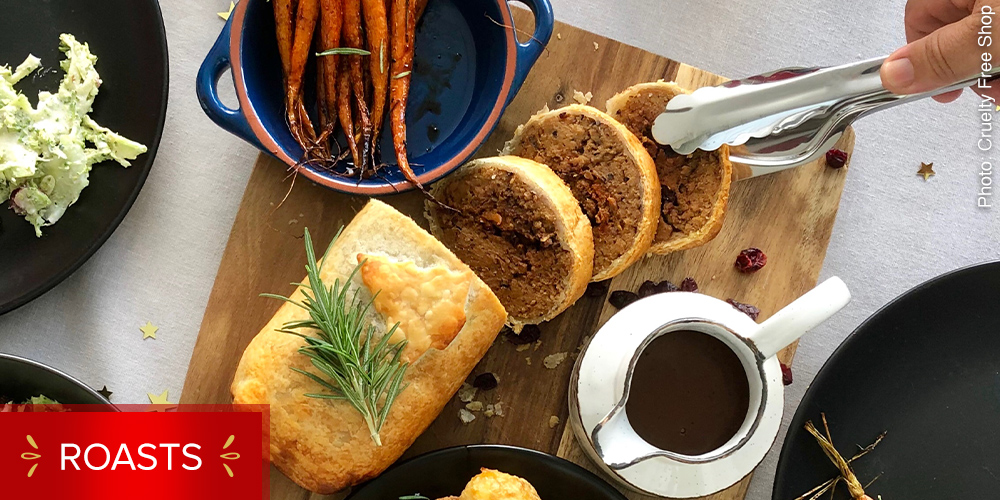 If you're keen on a roast for the Christmas meal centrepiece, there are plenty of delicious plant-based options available that fit the bill! Try one of these:
Made with Plants Plant-based Meatloaf with Glaze

Vegie Delights Vegie Roast

Gardein Holiday Roast with Cranberry & Wild Rice Stuffing (before purchasing online, check your local health food shop for this one!)

Field Roast Whole Celebration Roast with Bread Stuffing & Mushroom Gravy

Field Roast Hazelnut Cranberry Roast En Croute

Field Roast Half Celebration Roast

AVS Meatless Roast stuffed with Leek, Mushroom, and Cranberry (gluten-free)

AVS Festive Chick'n Roast (gluten-free)

Fry's Soy & Quinoa Country Roast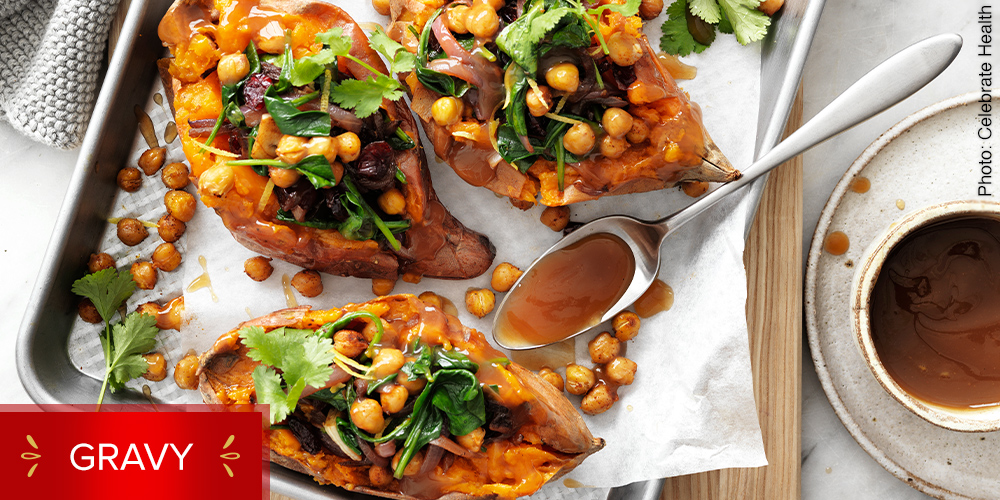 Need some extra gravy for your roast, stuffing, or those potatoes that might've hung around in the oven a tad too long? Keep one of these on hand to drizzle over anything. Or better yet, everything.
Celebrate Health Vegan Gravy
Massel Supreme Demi-Glace Instant Gravy (also available at select IGA stores!)

Massel Chicken Gravy

Essential Organic Onion Gravy Powder
Orgran Vegetable Gravy Mix
Gravox Traditional Boxed Gravy Mix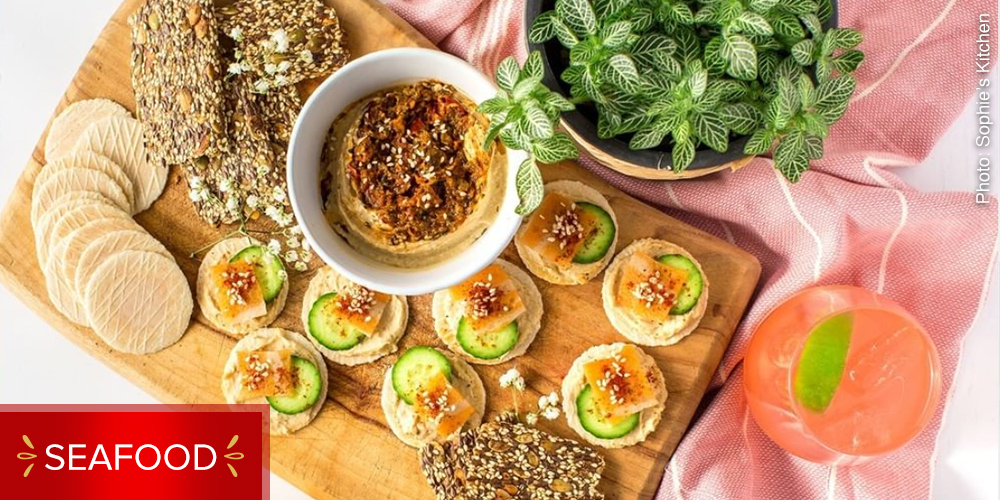 Fancy a sea-inspired dish for your holiday menu? No animals required! Check out one of these deliciously easy ingredients:
Fry's Meat Free Tempura Battered Prawn-style Pieces
Sophie's Kitchen Vegan Smoked Salmon
Sophie's Kitchen Vegan Fish Fillet
Gardein Golden Fishless Filets
Lamyong Prawns (two packet sizes available at the Vegan Grocery store)
Lamyong Whole Fish
Lamyong Vegan Calamari
Lamyong Frozen Chunky Fish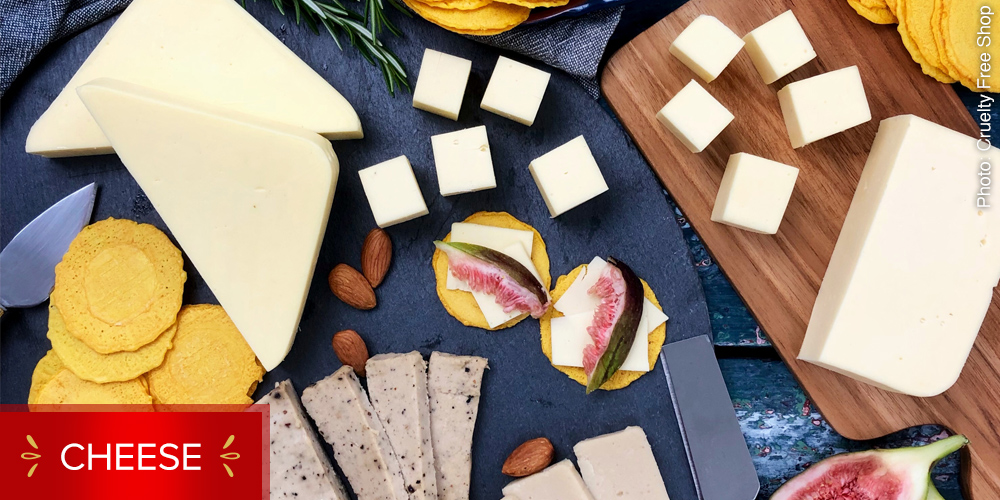 If you're a cheese board kind of family — we've got you covered. Gather 'round to sample a few of these incredible cracker-toppers and cast votes for your favourites.
Artisa plant-based cheese
The Vegan Dairy cheeses
All The Things cheeses (check here for stockists)
Sprout & Kernel cashew-based cheese

Hello Friend specialty cheeses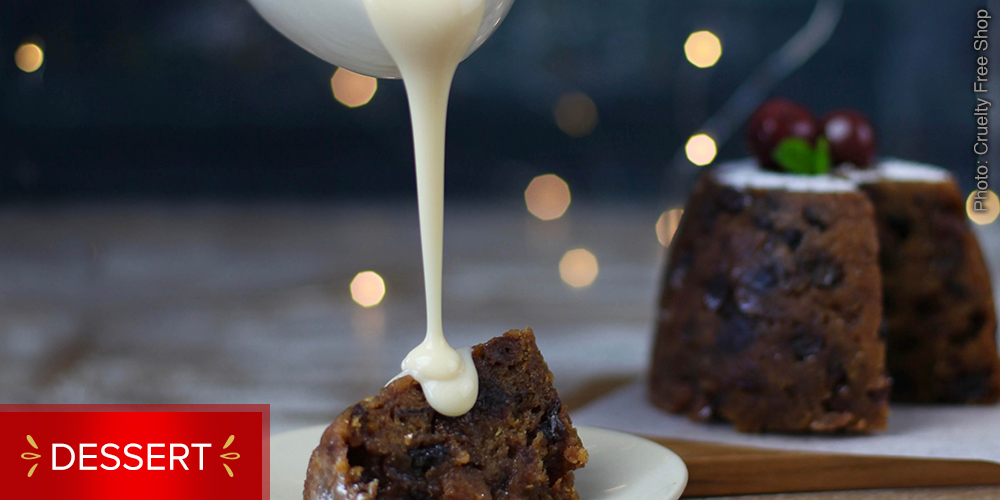 If you're only here for the sweets, you'd better come prepared in your comfiest trackies. The only trouble you'll have this Christmas is choosing just one!
Puddings & Pies
Gold Handmade Dark Chocolate & Davidson Plum Pudding


The Green Lion Sticky Date Pudding

Coles Gluten-free Fruit Mince Pies
Ancient Grains Spelt Fruit Mince Pies
Chocolate
Woolworths Plantitude Vegan Belgian Dark Chocolate Cake
Woolworths Chocolate Rum Balls
Leda Chocolate Rum Balls

Booja Booja Chocolate Hazelnut Crunch Truffles

Extra Festive
Coles Peppermint Candy Canes


Gingerbread Folk Cookies and house-making kits

Vergani Vegan Christmas Cake Panettone (an Italian classic)

Finishing Touches
Woolworths Plantitude Egg-free Meringue Nests

Coles Vegan Meringue Kisses, available at select stores

Peter's Plant-based Vanilla Ice cream :dash: this is one option, but there are heaps of wonderful dairy-free ice creams readily available at the supermarkets now 🙂

Nakula Dairy-free products: keep an eye out for the seasonal custards in Vanilla & Brandy flavours!

Soyatoo Whipped Creams in soy, coconut, or rice-based varieties

Coles Sweetened Condensed Coconut Milk

Foster Clark's Custard Powder (for baking :dash: just use soy or almond milk for mixing!)
As Christmas approaches, be sure to check your local Coles and Woolies for their seasonal treats :dash: their festive plant-based range grows every year!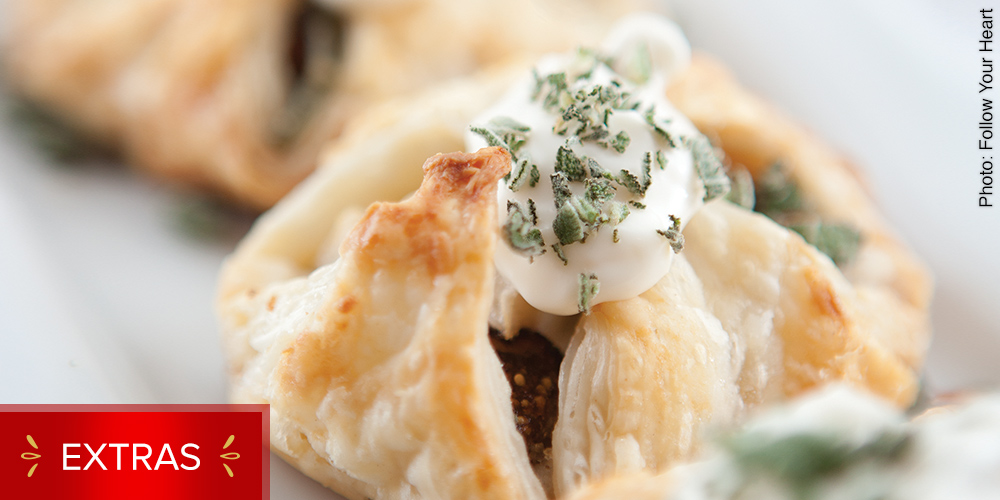 But wait, there's more! These products could be just what you need to bring your Christmas spread to life:
Praise Vegan Aioli

Coles Vegan Garlic Aioli

Chris' Plant Based Spicy Capsicum Dip

Chris' Sweet Potato & Cashew Dip

Obela Roasted Pine Nut Hommus

Obela Zesty Jalapeno Hommus

Obela Caramelised Onion Hommus

Woolworths Free from Gluten Bake at Home Rolls

Massel Stock Powders (pro tip: even the chicken & beef flavours are animal-free!)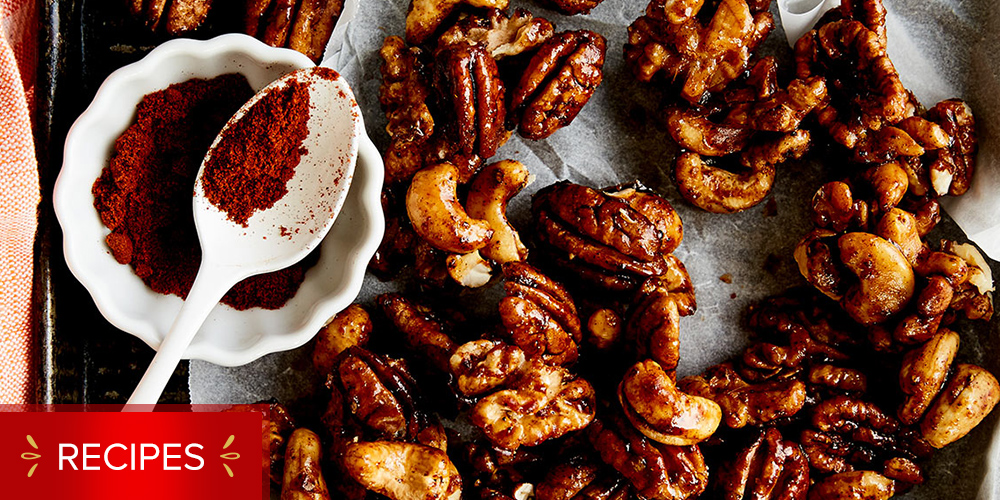 Finally, if you're keen to bring a little extra Christmas magic into the kitchen, here are a few of our favourite holiday recipes that are sure to impress your friends and family.
Spiced Chilli Maple Nuts — excellent for pre-dinner snacking
Christmas Peppermint Slice, a lovely gift if you can manage to part with it!
Chocolate Chip Shortbread Cookies (Santa-approved)
---
Keep it up!
If all this talk about animal-friendly feasts has you feeling inspired to eat more plant-based foods in the new year, check out VegKit.com for even more ideas! You'll find over 100 delicious recipes, plus all the support you need: the latest products, best places for eating out, nutrition tips, lifestyle advice and more. And while you're at it, grab a copy of our FREE Veg Starter Kit — a handy resource no matter where you are in your journey with plant-based food.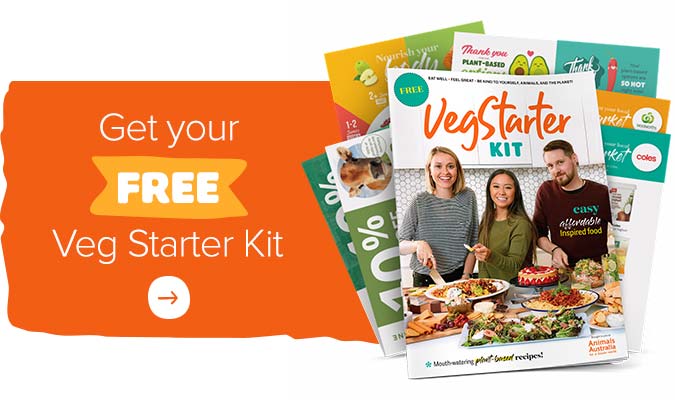 ---