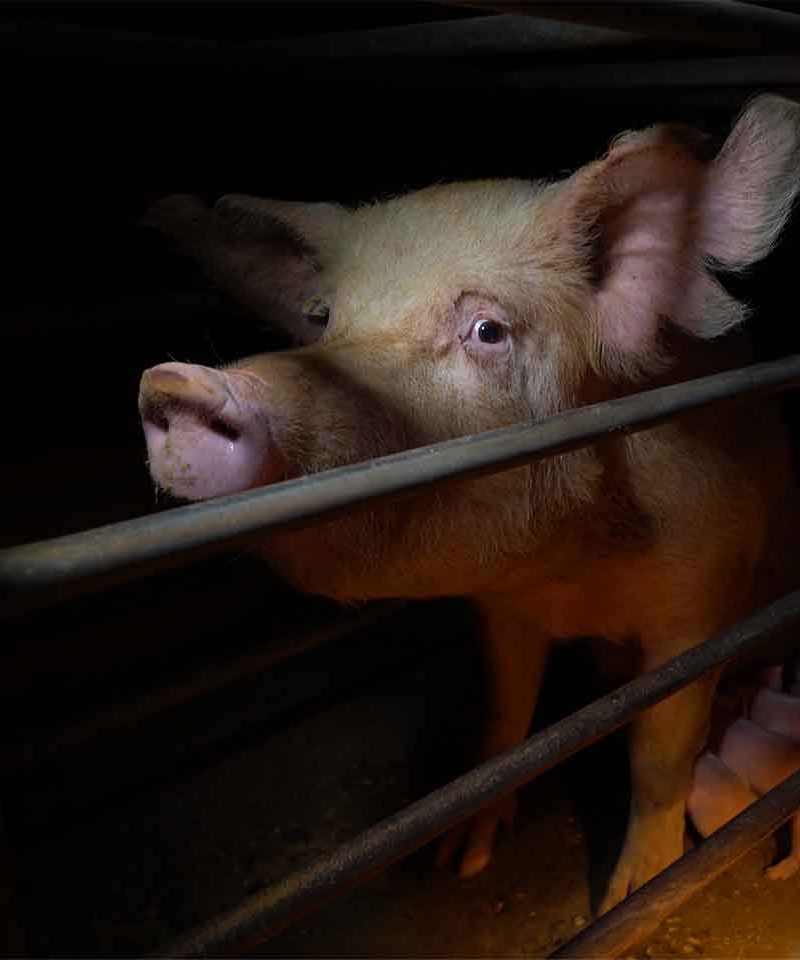 They keep her hidden for a reason...
Your gift can help spare pigs like her and her babies from a lifetime of misery inside factory farms.
Please don't forget these animals this Christmas. Give today to give them hope.
For the helpless mother pig trapped in a farrowing crate,  who will never feel the warmth of the sunshine, or be able to nurture her young on the other side of the cold cage bars. These sensitive and social animals are denied everything that makes their lives worth living.
Deliberately hidden in factory farms, far from the view of caring people who wouldn't stand for it, if only they knew. Valued only by what they produce – instead of for who they are – most pigs in Australia are living like this right now, and they desperately need our help.
Your donation today will fuel our new ambitious public awareness campaign in 2023, and you'll be one of the caring people directly helping us shape a future without cages. This Christmas, please give generously to give pigs and their piglets a life worth living…
Your contribution

Your details

Payment details

, step of

3
Step 1
Your contribution
---
* Indicates required field.
Step 2
Your details
---
* Indicates required field.
Step 3
Payment details
---
* Indicates required field.
Thank you!
How to download your printable gift certificate
You can download a copy of your gift certificate right here, simply by clicking below. Once you've downloaded a copy, you'll be able to print it out whenever you like.
We've also sent a copy of the certificate to the email address you supplied if you have chosen to share it via email. Thanks again for your role in spreading kindness!
You're the reason we can look to the future filled with hope!
Your donation will fund our investigations, campaigns and initiatives that help end cruelty and save countless animal lives. You're kindness is making a difference for those who need us most. Although they can't thank you, we can't thank you enough.