Australia's biggest horse racing event of the year is fast approaching. Here's how you can celebrate with kindness instead of cruelty this November 5th.
Beaten with whips, dying on tracks and slaughtered in knackeries… horse racing is nothing to celebrate for horses (and the people that love them!). If you're one of the many people who is outraged by the routine cruelty in horse racing, the good news is there are plenty of ways to celebrate compassion to horses — not horse racing — on Melbourne Cup day!
Our friends at Coalition for the Protection of Racehorses (CPR) are hosting a picnic at the park opposite Flemington Racecourse.
Plant-based BBQ ✔️
Animal friends welcome ✔️
Dress to impress and race yourself ✔️
Show racegoers that kindness is more fun than cruelty ✔️
RSVP at the Facebook event page: Fashuns on the Field.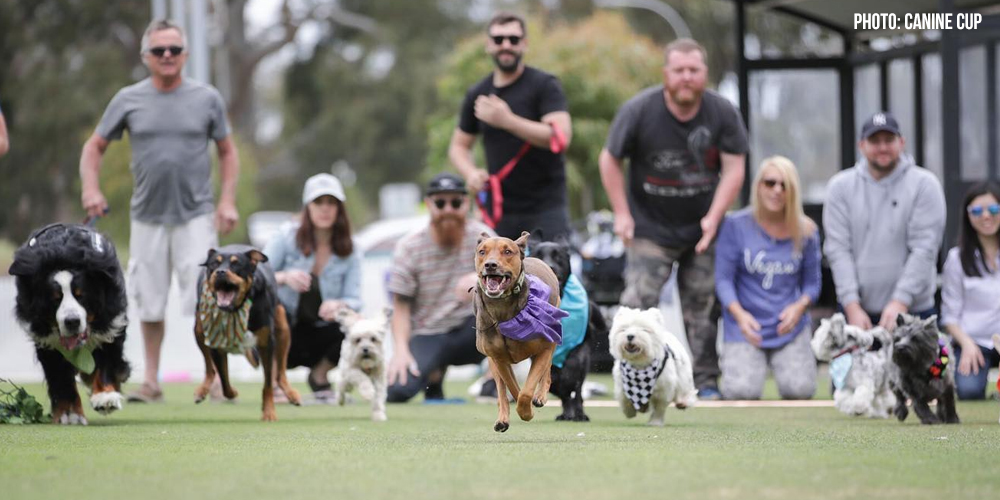 As the backlash against horse racing continues to grow, so too does the number of 'Nup to the Cup' events being held around Australia. Instead of supporting gambling and animal cruelty, these events are held to raise money to help horses and animals through advocacy and rescue. Check out the 'Nup to the Cup' event listing here.
If you love to dress up and want to have a fun day with your friends without supporting horse racing, what better excuse to host a fancy dress party… Get your mates together, put a fake feather in your hair, clink glasses and voila… who needs a horse race to have fun with friends?!
A lot of workplaces and even schools have sweeps on race day or place bets in other ways. Why not convince your work or school mates to put their dollars towards helping animals this year instead of betting on cruelty?
You could all pitch in a few dollars, draw a name out of a hat to win a box of chocolates or another prize, and then donate the rest to an animal charity of your choice.
There are heaps of ways to avoid the cruelty of racing and still have an awesome day on November 5th. If you love horses — not horse racing — be sure to take action today by going to horsecruelty.com and letting your friends know that you'll be thinking of the horses this Melbourne Cup day by sharing the image below. (Maybe with an invite to your cruelty-free party?)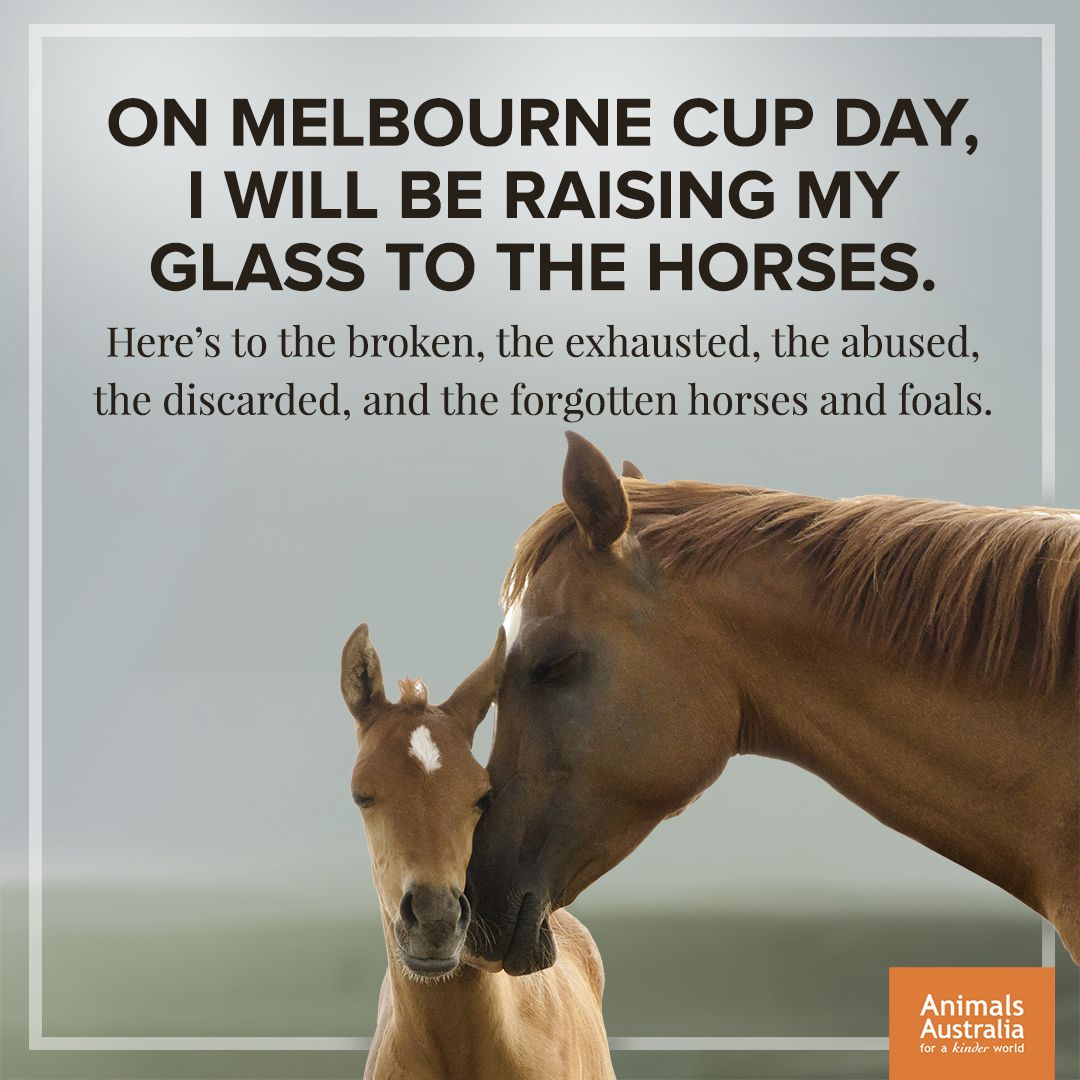 And check out some other fun ideas of things to do this Melbourne Cup day that don't hurt horses:
---
Take action for horses: